Oh man am I smitten.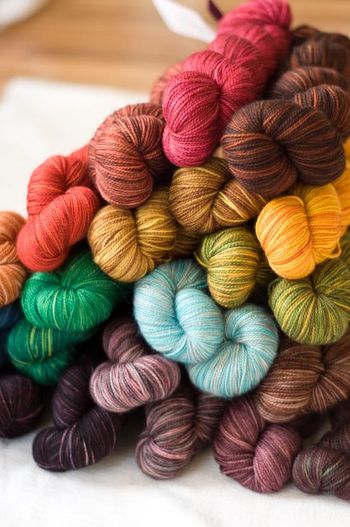 Way back in October I signed up for a couple of Sundara clubs. Yesterday my yarn came. After asking the guys if my mailman had come yet about 16 times Harvey walked into my room and handed me four boxes. I ripped into those suckers like a crazed kid at Christmas. I knew what three of the colors were going to be, and that I didn't get to keep them all (I split a subscription), but still so exciting.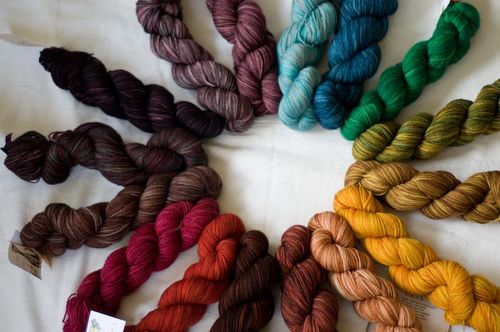 Because this kind of yarn is a commodity over on Ravelry I'll get to trade the colors I don't absolutely adore. I'm going to wait until after tomorrow though, because I'm going to Blue Moon's destash sale. Remember last year? Me too (and I've used a big chunk of that yarn up), I don't know if I'll be able to sleep I'm so excited. So more yarn tomorrow. For today a couple more shots: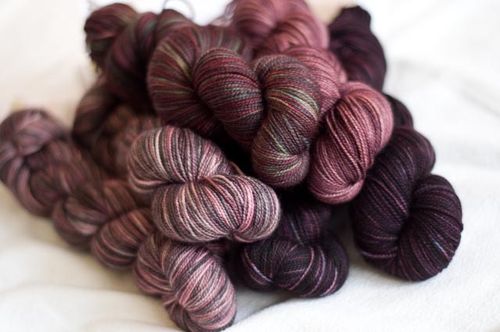 I thought Ceara would love this, all the purples together.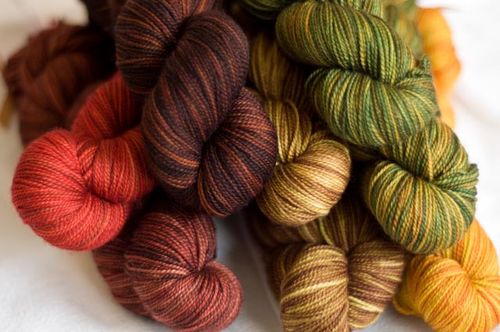 And my mom this one, all the fall-ish colors.
Now to knit or just stare at it some more? Hmmm.