I doubt you remember this way back when, but the other bedroom downstairs actually was my craft room when I first moved in. Now it is Bj's office. I painted it for him, you know right before I crammed all my stuff in there before my cabinets were put in 🙂 We finally got it all cleaned out (I may still have a few things in that closet…), paint touched up around the windows, curtains and pillows made and now: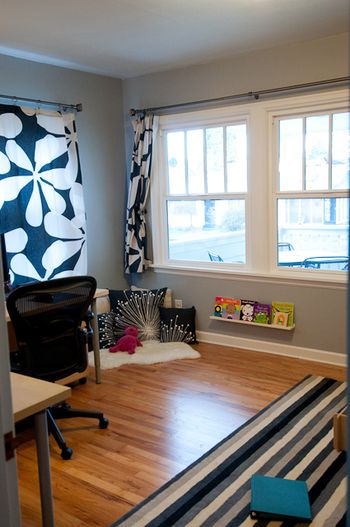 Looking in from the door. Bj made this little reading nook for Tuesday by using my old stamp shelf.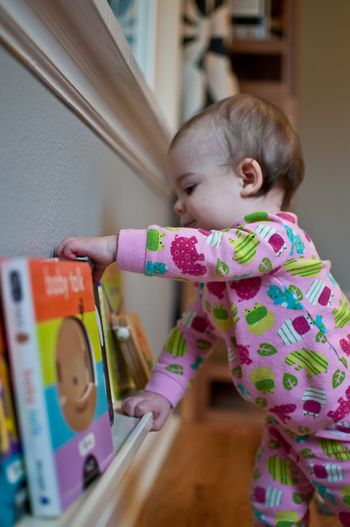 Easy for Tutu to grab her favorite books.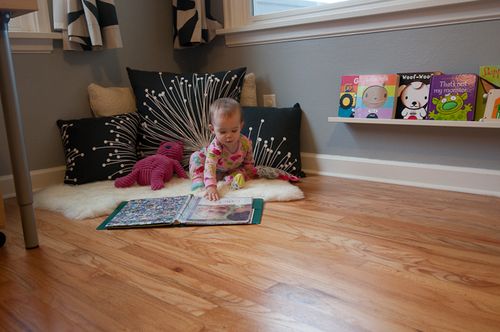 She loves it. Side note: she also love this simple little notebook I made for her: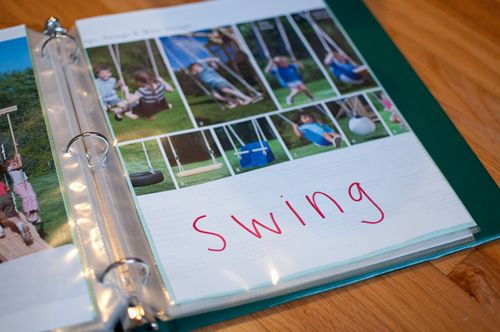 With pictures from catalogs and magazines. I cover up the words with these big stickers I got somewhere.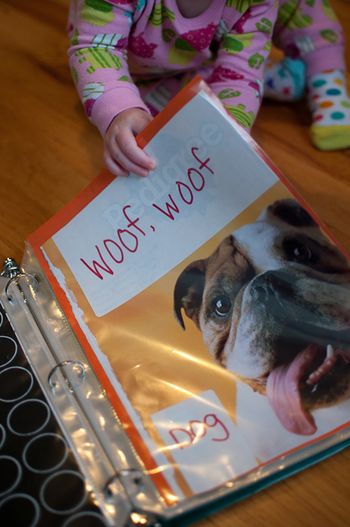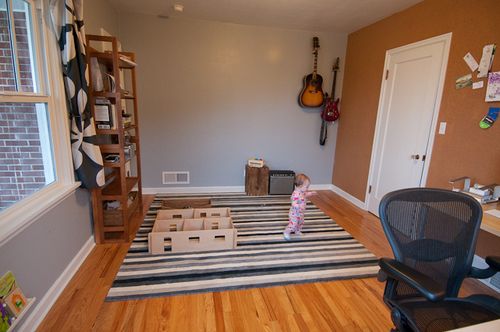 Opposite wall (wide angle makes it look really big). Rug is from Ikea.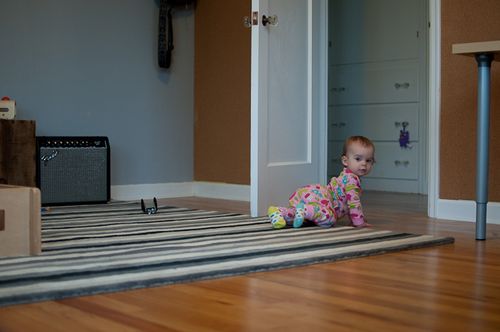 Tuesday where are you going? Probably back down the hall to my craft den, she likes to go back and forth talking to us, it is so cute! I'm so glad Bj finally really has a room in the house that is his. He didn't mind the yellow paint, or all my stuff on the corkboard wall, but I think he really deserves to have this space his way. And I like it too!