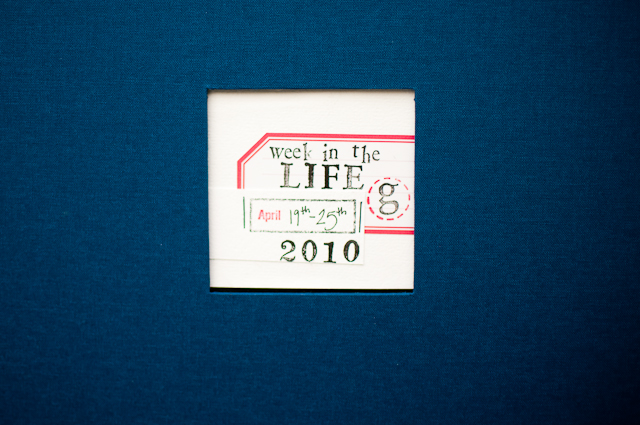 I'm busy tying up loose ends to get ready to play along with Ali's Week in the Life scrapbooking project that starts tomorrow (there is also a flickr group). If you haven't heard of this project, check it out here. Basically it's documenting all the "other" stuff that you may miss. Not events, or special occasions, not trips or birthdays, but everyday happenings. What you look like NOW, what you are doing NOW, what you are eating, playing with, listening to NOW. I'm so excited! The last round of this was in fall of 2008. I only lasted one or two days, but because of it I have some of the last pictures we ever took of grandpa, so I think even if you are on the fence to try it. The worst thing that could happen would be an extra pile of pictures you can tell your stories with!
Speaking of piles of photos, one of the things I did to get mentally cleaned up for the week was to order my first quarter 2010 prints from Shutterfly. I read an interesting blog article about the importance of prints that I agree with. I love having them to go through, and when I do end up with a few to toss down the road I think it's worth it to have physical prints to go to when ever I want, or when ever Tuesday wants. I'll be all caught up on getting prints up to this week so I can get next weeks printed right away with out guilt.
Of course preparing for the week made me go through my supplies and that made me want to play with them! These are the layouts that resulted.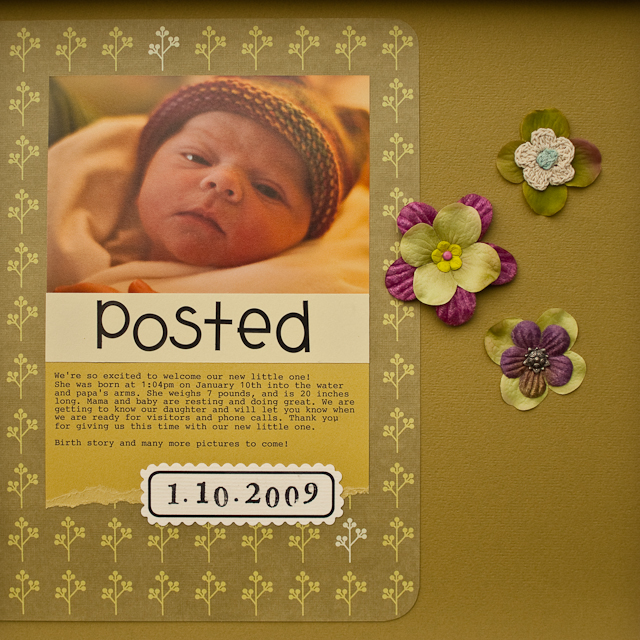 Journaling (and photo) taken from this post.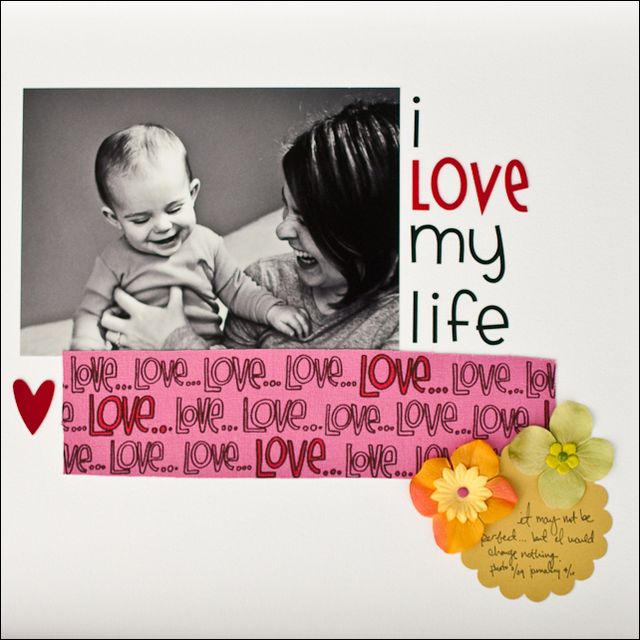 (it took longer for me to figure out how to add a black border to the picture of this layout than the layout!!! I found an easy guide here, after wasting about an hour of Sciarrino's time 🙂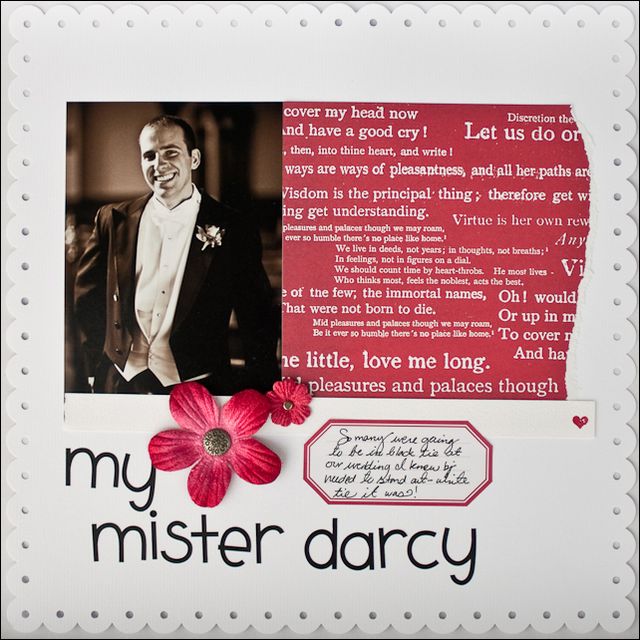 I watch/read/listen to Pride and Prejudice way way too often.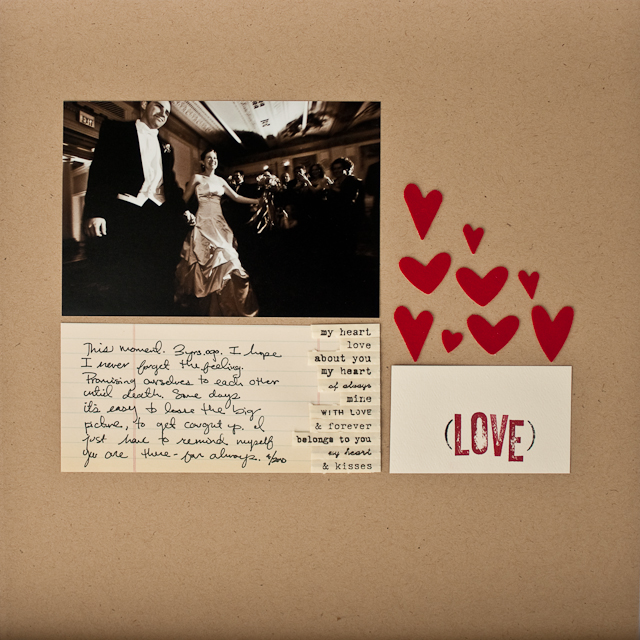 (embellishment from the stash I made last time I scrapbooked). Not sure if this needs something else…
I think I'm getting better at taking picture of my layouts. I stood over them tonight as the sun was setting (thank for going to bed early Tutu!):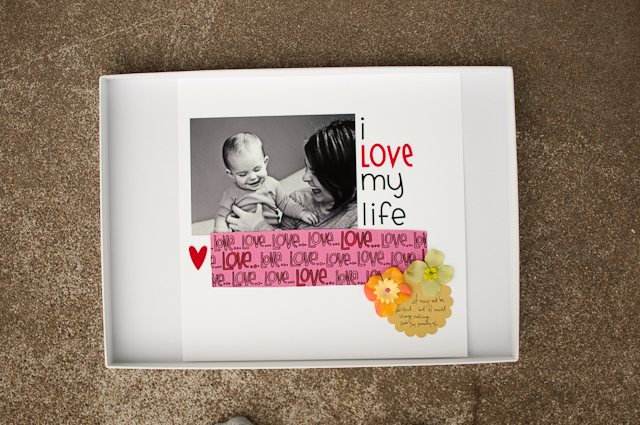 It was much easier for me. I'm still thinking that I might want to just use a little easel, thoughts?
In other getting mentally clutter free I did some blog house keeping stuff. The dailies are all updated (hey! was no one going to tell me I've had that spelled wrong for three years?!?!?!). I have a new Amber Loves List and I've updated the Reading list (can't figure out how to link to them, they're on my sidebar).
One more thing I wanted to ask, on behalf of Erin, is if anyone has themselves, or a friend, who has gone at least five years with out a teeth cleaning? She is going through (almost done with) dental hygenic school (is this what it's called?) and needs some patients for her final test things (technically not what they are called I'm sure). The cost is very small and it is in Eugene. You can comment, go to Erin's blog, or email me if you like.
Also after all this scrapbooking stuff I really am going to set up that swap! I think I'll wait until this week is over, we'll see. I might just photo blog this coming week since I'm sure I'll be in inspiration/photo/story overload.