I made a great little mini for my god-daughter, who is FOUR! Handmade gifts can be tricky for little kids I think. There are so many
toys and things out there for kids. I thought a little book she can fill
out for herself would be fun. I made a little "all about me" for my
step sister when she was younger and she loved it.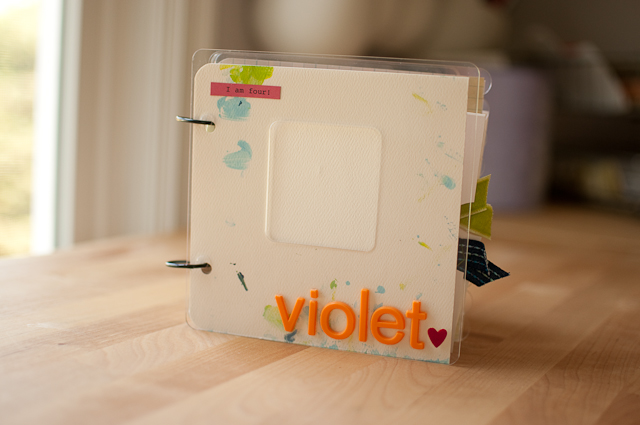 The cover uses some cardstock I had Tuesday paint, and my favorite Heidi Swapp letters, the elementary ones. If you have some you don't want send them to me! Sometimes I hate how fast scrapbooking products rotate through. I digress…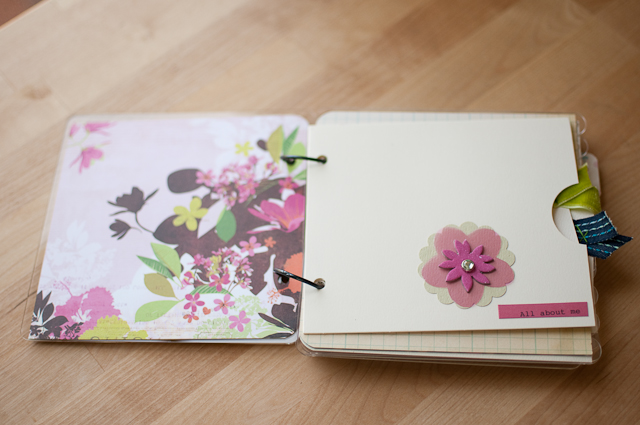 I cut down some Paper Source envelope things so she can stick things in there.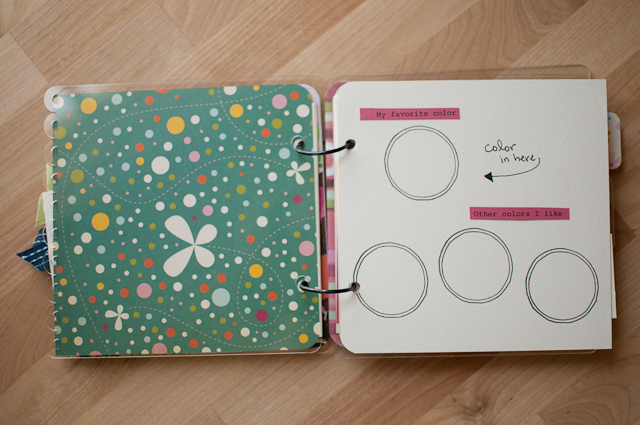 The favorite colors page is my favorite. I want to make one for me!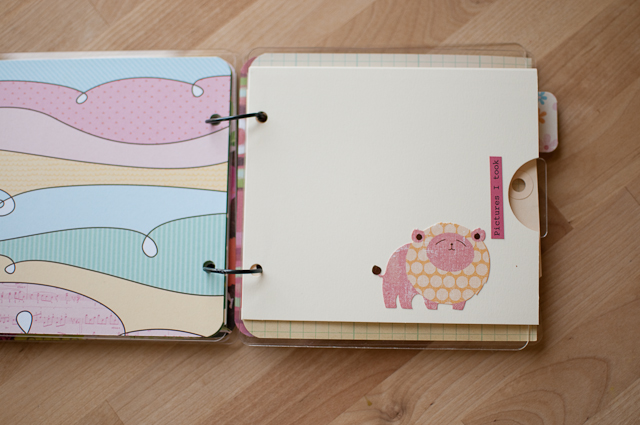 I love the idea of giving her the camera to take some shots!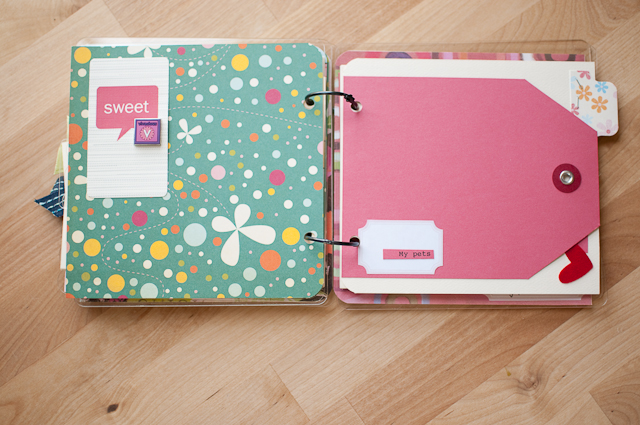 Because she's so sweet 🙂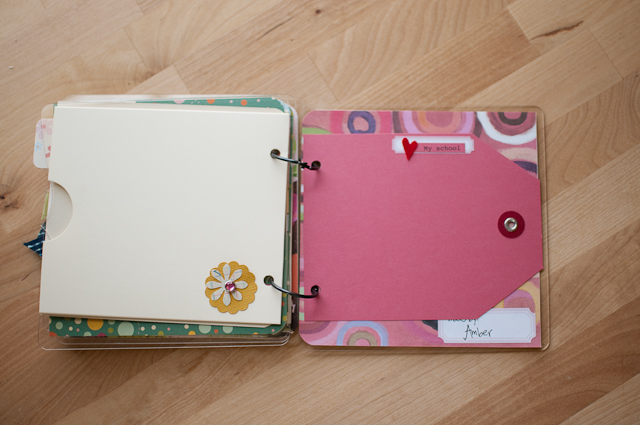 And the back: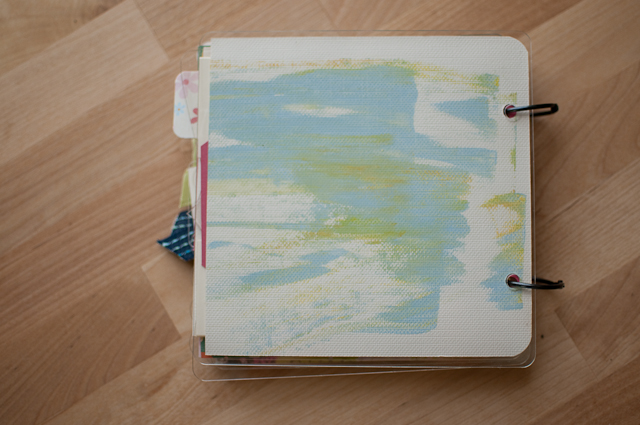 So much fun to put this little thing together. That plus some treasure jars (that I stayed up way to late making, and thus, no pictures) and a huge stack of stickers rounded out her gift. I let Tuesday yank some stickers off the rounder at the store so she got a very unique assortment, including some celebrating Jamaica 🙂
So remember when Tuesday and I painted?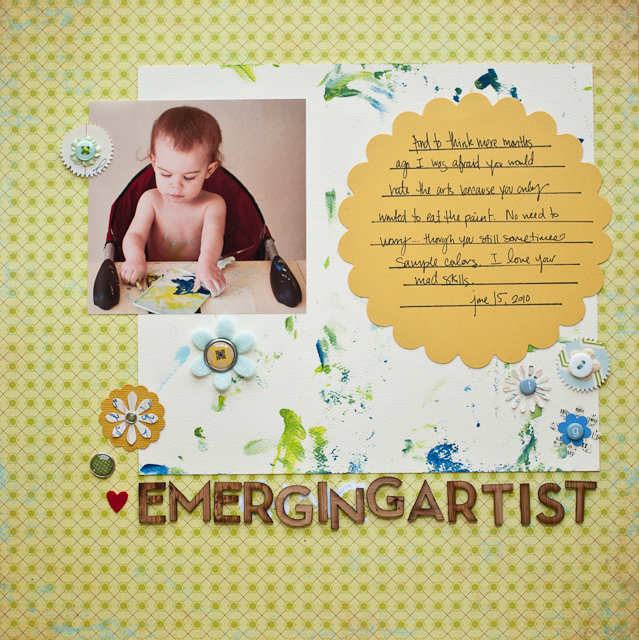 I scrapbooked that (surprised?). I spelled emerging with out an "R" so I had to pop off the letters, only they don't pop off without breaking, so it was a bit of a disaster.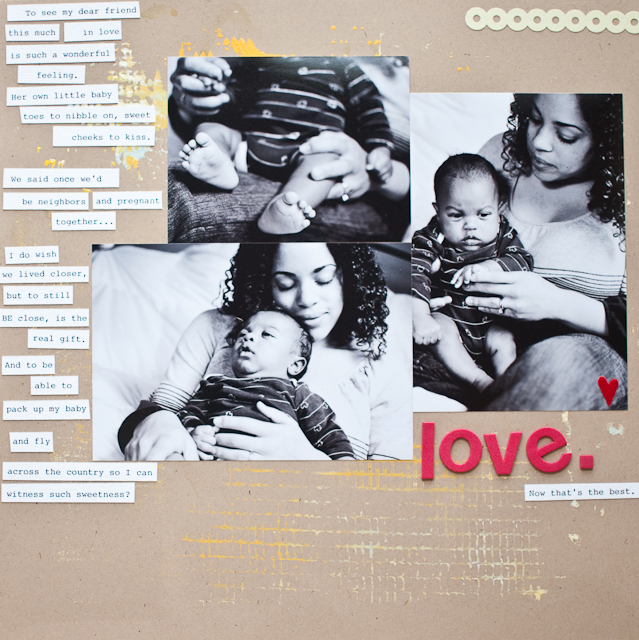 I love, love, love these pictures of my BFF Ceara. I took a ton while I was there, but was recovering from flying cross country with a toddler and I don't think I ever posted many. Anyway it's all about how we're supposed to live next door to each other and stuff. Just happy to get some of these delicious baby pictures on a page.
Thanks for the front yard love. I need to get myself together to stain things in the back, but paper has been calling my name… Oh plus, did I mention that after Tuesday spent the night at my mom's she was like, "no more diapers for me." So I have to sprint up to her crib when I hear her wake to take her to the potty. Plus she's only napping for like an hour at a time. See, I'm justifying here, but it really doesn't make sense for me to get all crazy messy and dirty.