Actually when I first started scrapbooking I didn't scraplift (copy the design or elements of an existing layout) at all. I just did whatever. Now that I have my own loose style I find it easier to look at other people's work for inspiration and not loose my style in theirs. I pulled out my old Ali book A Designer's Eye for Scrapbooking with Patterned Paper and picked out a couple of layouts to lift to get myself into the groove the other day.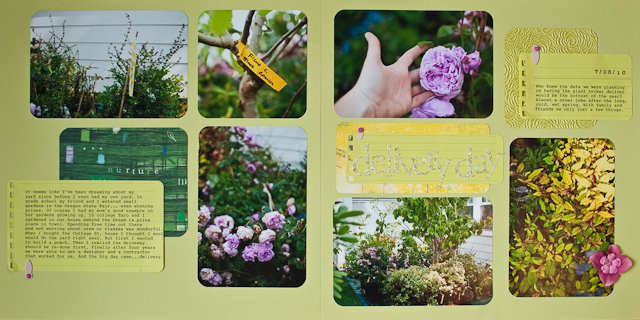 This is a pretty straight lift from page 77. Photo turns, hello, totally forgot about these little lovelies.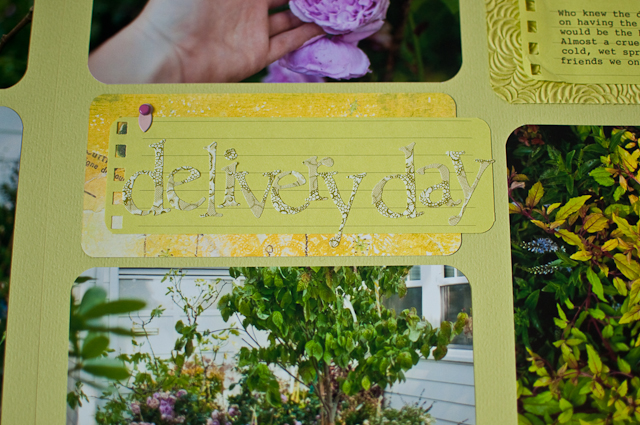 I barely squeaked out the title with some fabric I had in my to be punched quickutz stash (I use a ruler box to store strips of cardstock, paper and fabric that are 1.5″—to fit my little xyron. Hope that makes sense, if not tell me, this helps me utilize my Squeeze so much more). I need to bring more fabric up and incorporate it into my layouts, I love the texture.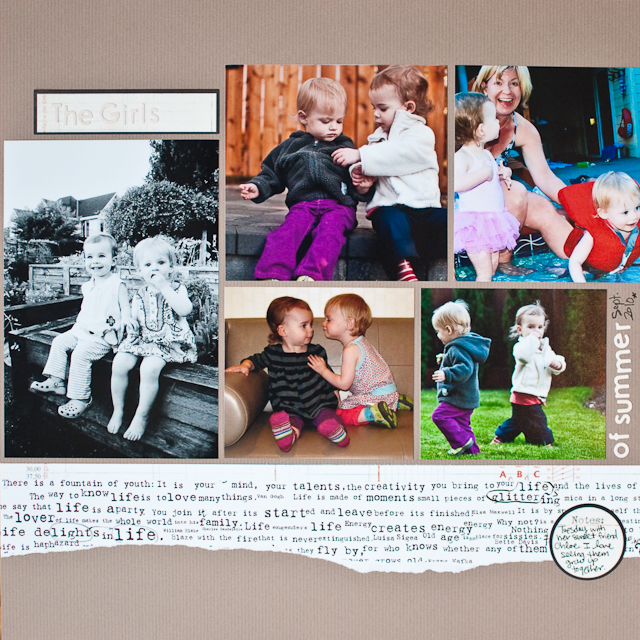 This is a looser lift from page 94. Super simple, but wanted to show lots of the girls playing together. I know they are going to love looking back at layouts like this when they are older.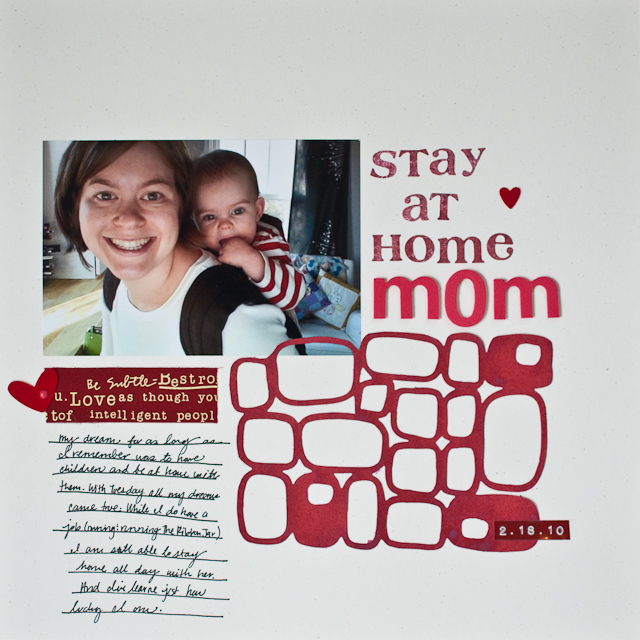 I'm trying out a new neutral and so far I love it. I was in a big white/kraft kick but I like this slightly speckled off white.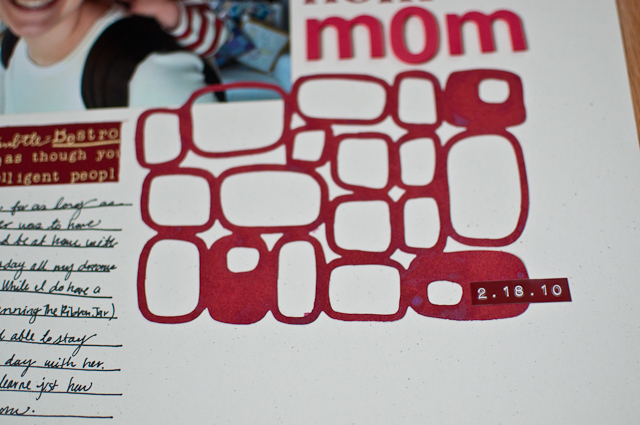 Also glimmer mist, yum!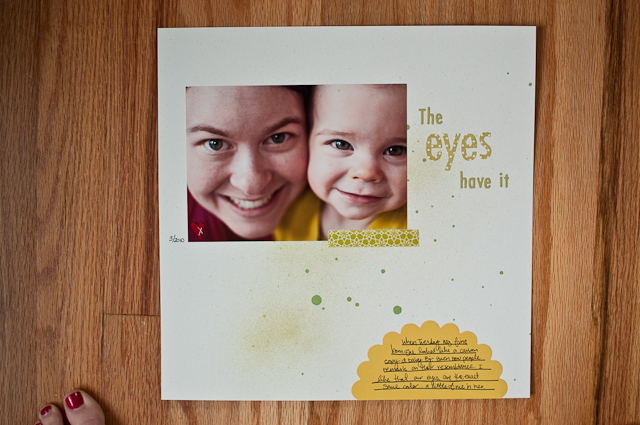 More mists. The photo of the layout was too wonky to try and crop it, sorry. Pretty impressive that my nails are painted though! Ha!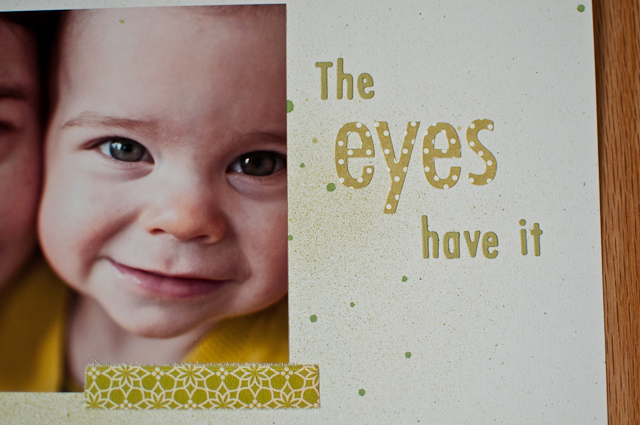 Fabrips from Studio Calico, love them!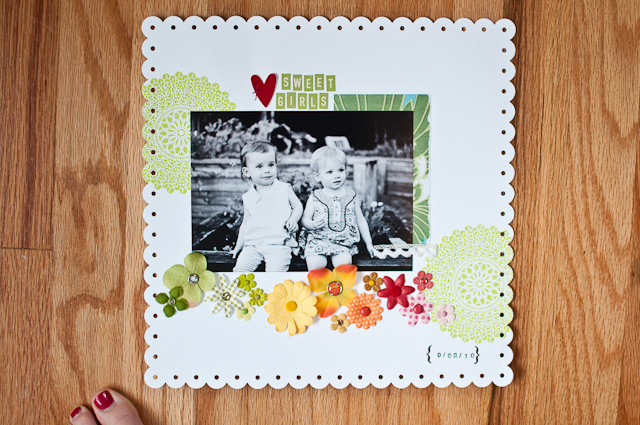 Last one from today, and my favorite! I don't know when I bought the Zing powder, but I hadn't used it before, and it is so awesome. I forgot how much I love the look of embossing.


And of course brads.
Are you scrapping this weekend? I have some more layouts to share, but after I took photos I realized they needed something. Good thing I just got my sewing machine back from the shop!
Also based on my last bunch of layouts I don't think I will ever use up my patterned paper stash, yikes!