So last weekend we took Tuesday to the pumpkin patch. We met up with a couple of friends: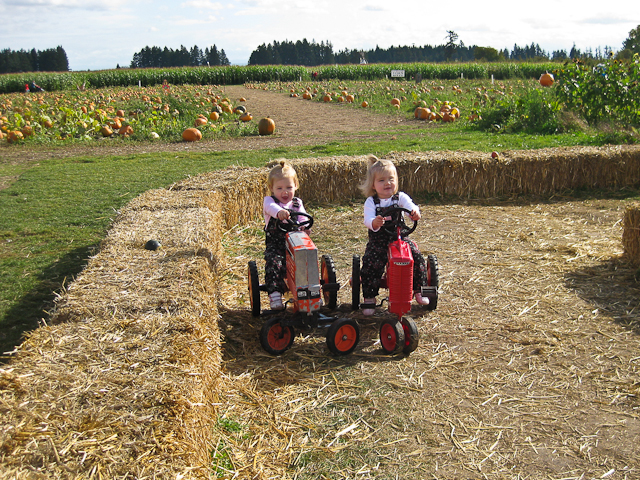 Karen's lovely funny girls… and Karen, of course.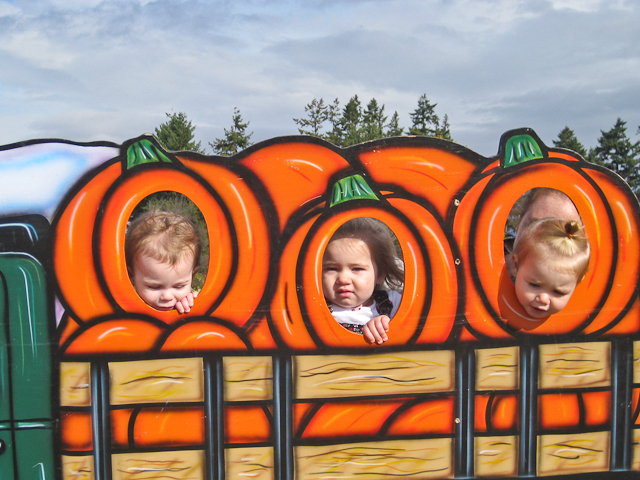 This is as close as I got to all three toddlers together… FAIL! 🙂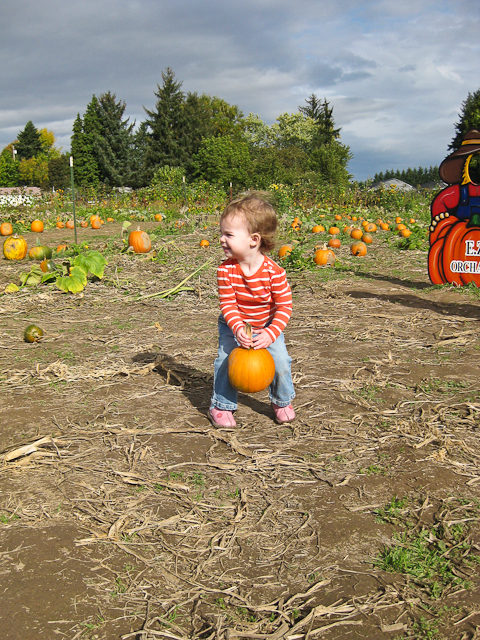 Tuesday picked this pumpkin. Whenever we walk up to the house she does this little crouch down move and takes both pointer fingers out and says, "hiiiiiiii." to it. Oh my, so cute!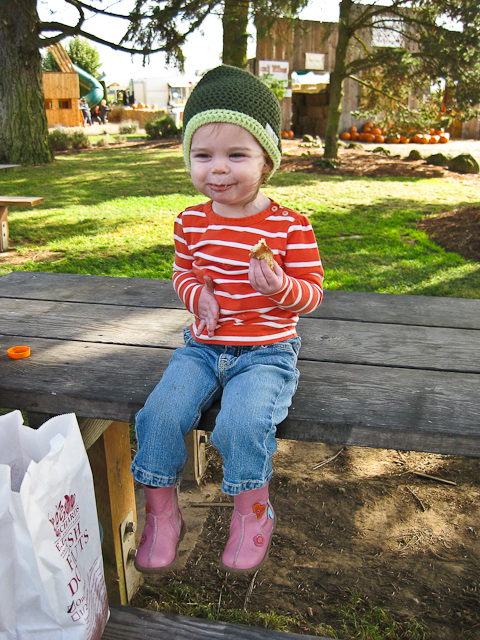 Then I decided to give her part of a apple cider donut because, I don't know, I'm crazy?
We just brought the little point and shoot, but Bj also brought his little video recorder thing. And so soon the whole world will see our adventure, in The Patch:

I have a feeling we will be seeing a lot of these previews. Bj is addicted!