This weekend I had a much MUCH needed sewing day at my friend Kristen's home.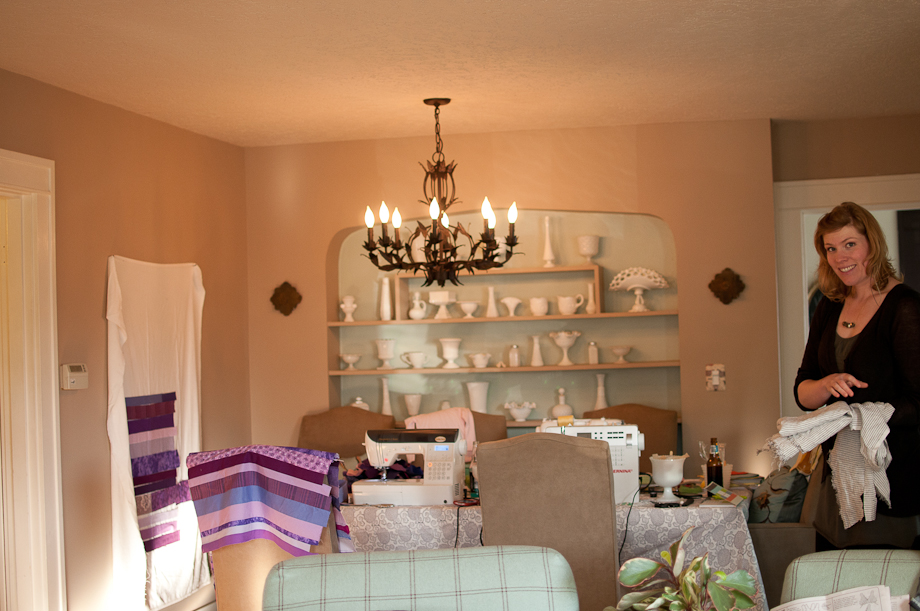 And I actually did get a lot done (that's the beginning of my entry into the second project modern challenge). But after a long and challenging week (Mostly sleep wise. As in, I'm not getting any because someone is waking up SIX times a night) this was so needed. Not the sewing as much as the girl talk. The laughing.



Machines chugging along, seam rippers always at the ready. Sciarrino just took one to this: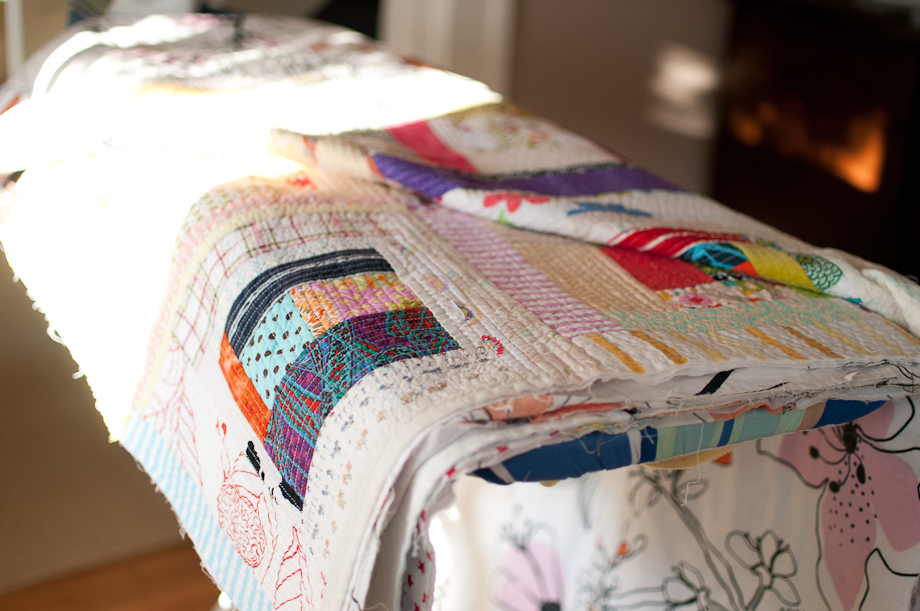 With great results (I'm sure she'll share soon). I know not everyone understands or enjoys crafts and traditional women's work. I think there is something liberating about it now that it can be done just for fun, instead of necessity (luckily for most I know). The thing about it being necessary back in the day was that almost all women did it. They had to. Now that is not the case, so it's easy to feel alone in a little craft bubble. Maybe you tell someone you spent hours spinning a skein of yarn and they look at you like, "um, you can buy that made… and out of washable acrylic too!" They don't understand. These girls, all my craft buddies (and most of you I'm guessing) get it. They get the community aspect of it, the fun, the freedom of a thread, glue, yarn, fiber, paper.
And we laugh and eat, and eat, and sew, and eat, and laugh. And it's quite fabulous really.