Oh I feel so smart. I figured out how to make my own mist, which is just ink after all.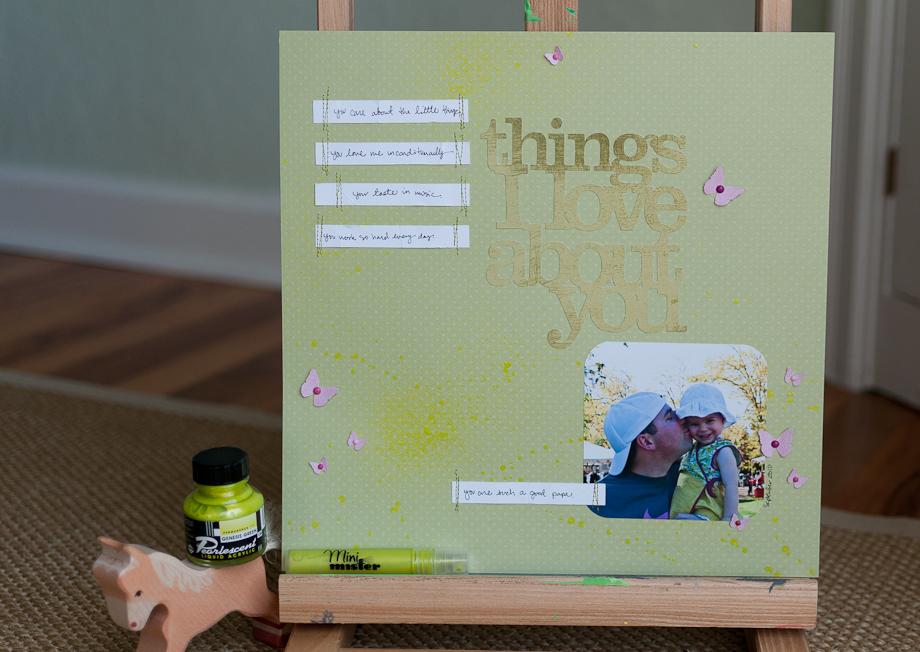 Obviously I'm not the first one to figure this out, since Ranger makes these great little mister things (they come empty), but still I felt quite smart. And less guilty because I have all this random ink from a failed attempt at calligraphy. And it was at least ten years old, so if you come across old ink at a sale, pick it up, shake it up and try this out!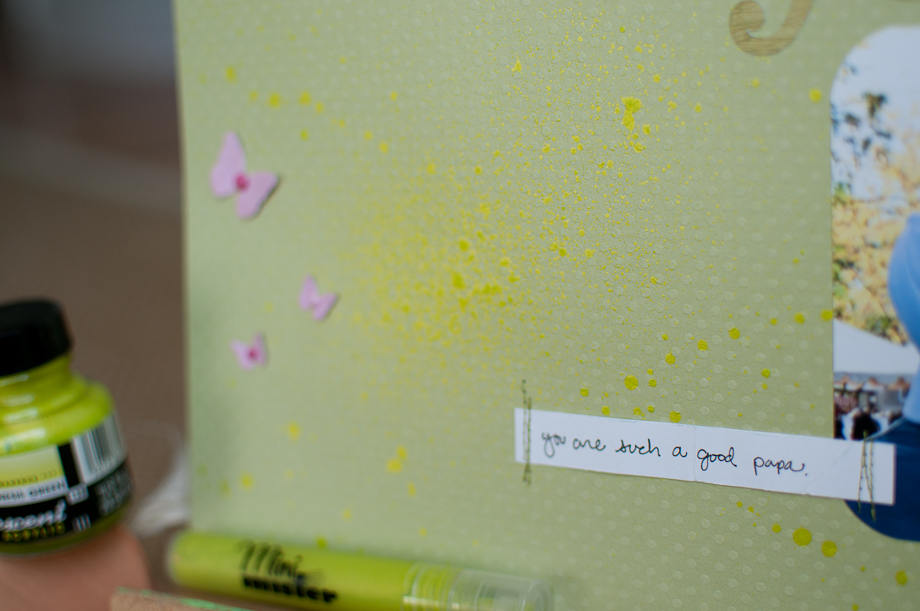 This mist is the richest of any I've tried. It's a shimmery ink so it has that going for it too.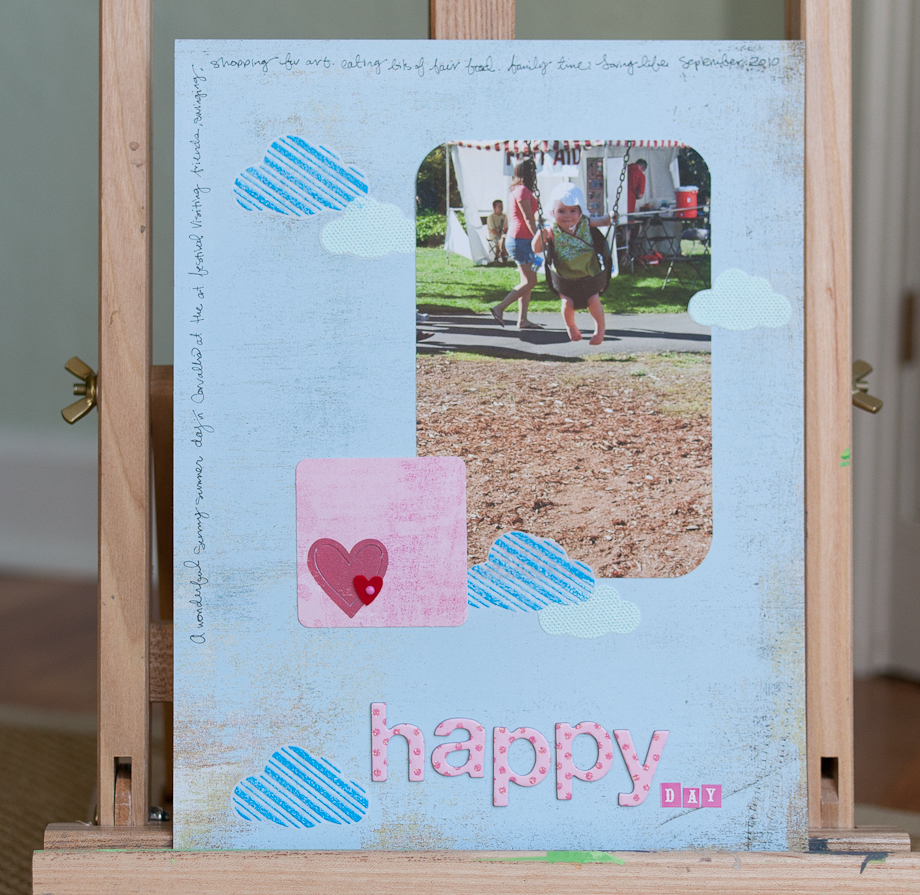 No mist on this one, but I did experiment with something else. I stamped and embossed on vellum. I wanted to see if you could overlap with different colors and it worked pretty well. I ended up cutting them out with scissors because the whole sheet was a little much.
I love these two layouts, but I've been thinking a lot about what is going to happen to my scrapbooks down the road. I mean these two layouts take up a lot more room than the two pictures alone. I love the stories so I hope that Tuesday will too. And if not I have lots of fun making them. I guess I'll worry about it when my bookshelf I have them on is filled up!