The posts of the basement (play side here, and work side here) don't show the whole story. We also have an uncarpeted area that is home to storage, a giant bookshelf, laundry area, and now a painting area.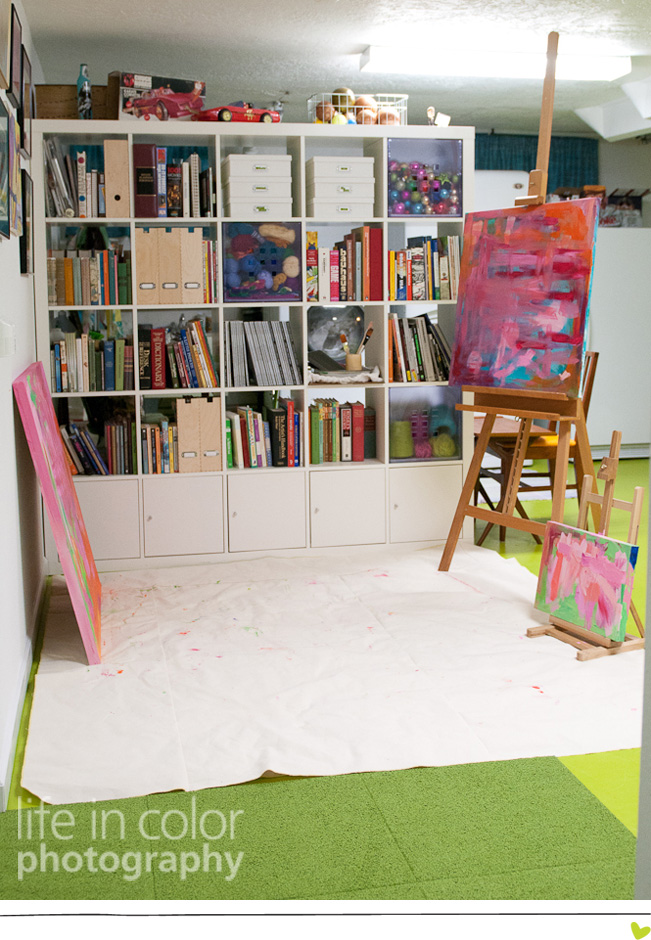 I have had the big easel for a while, and the bigger canvas (a gift from Carmen), but besides small watercolors the lack of painting going on this house was appalling! I so miss getting messy with paint. For this area the main thing I had to do was come up with something to keep the floor warm while we painted.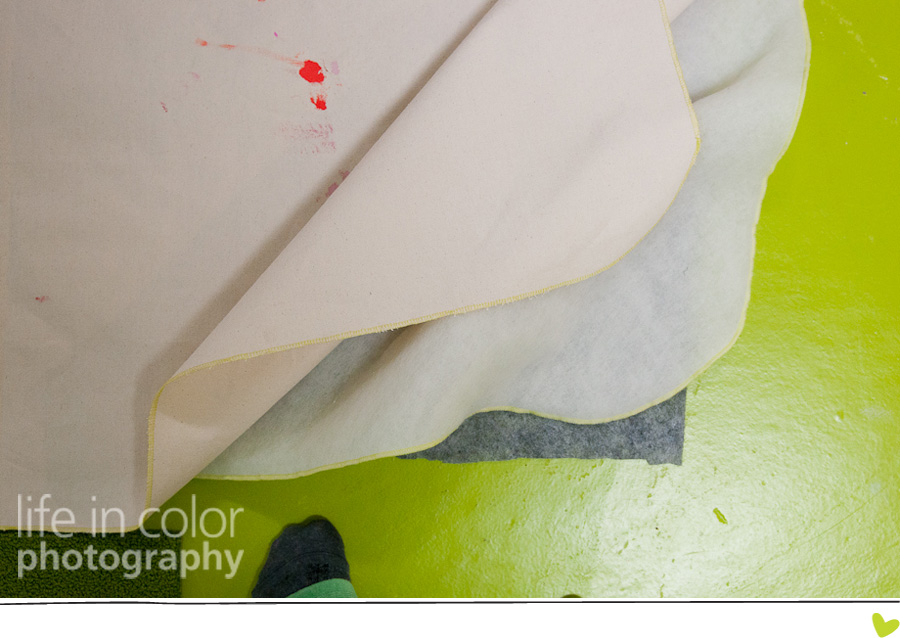 I decided on a non slip pad (from Ikea), two layers of wool batting for warmth (serged together) and duck cloth canvas, also serged.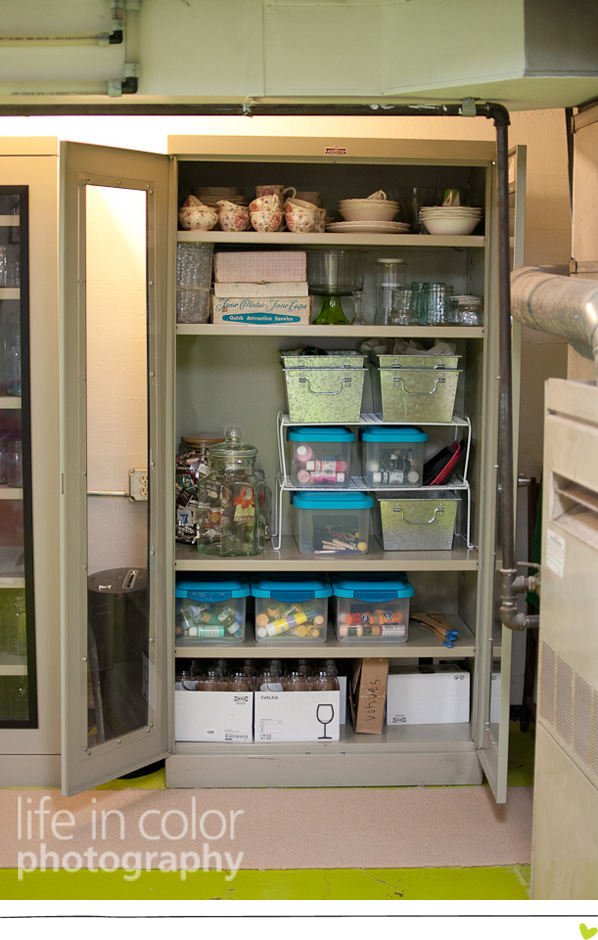 Against the other wall I've repurposed one of my jar cabinets to hold painting supplies (and dishes and matches and…). In addition to the paint we have lots of brushes, old Styrofoam meat trays to squirt the paint in (I use these over and over), and a set of painting clothes for each of us.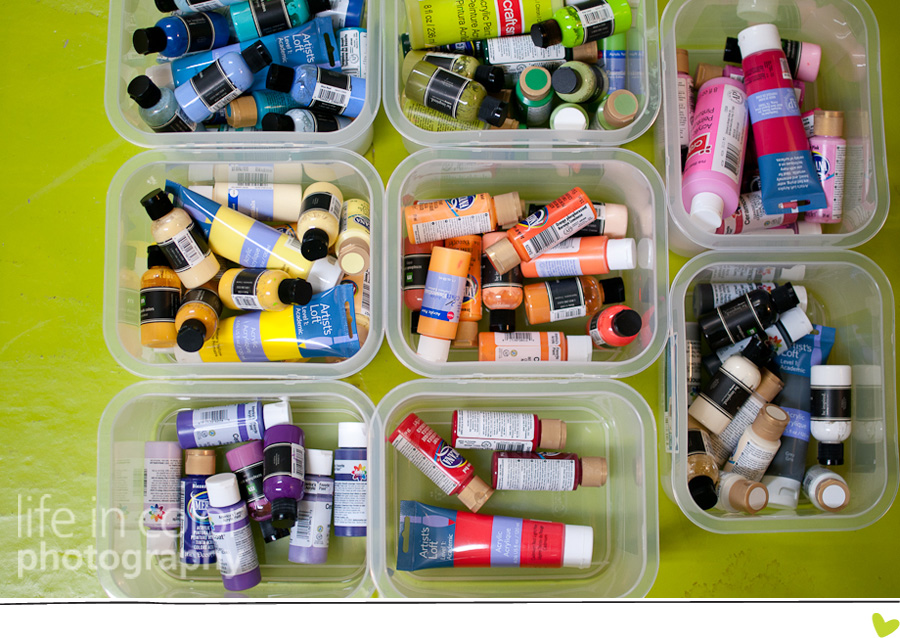 I'm storing the paint (super cheap acrylics I buy on sale, or have had in my stash) like this by color family. I found this idea on Lil Blue Boo, who has great ideas on painting with children.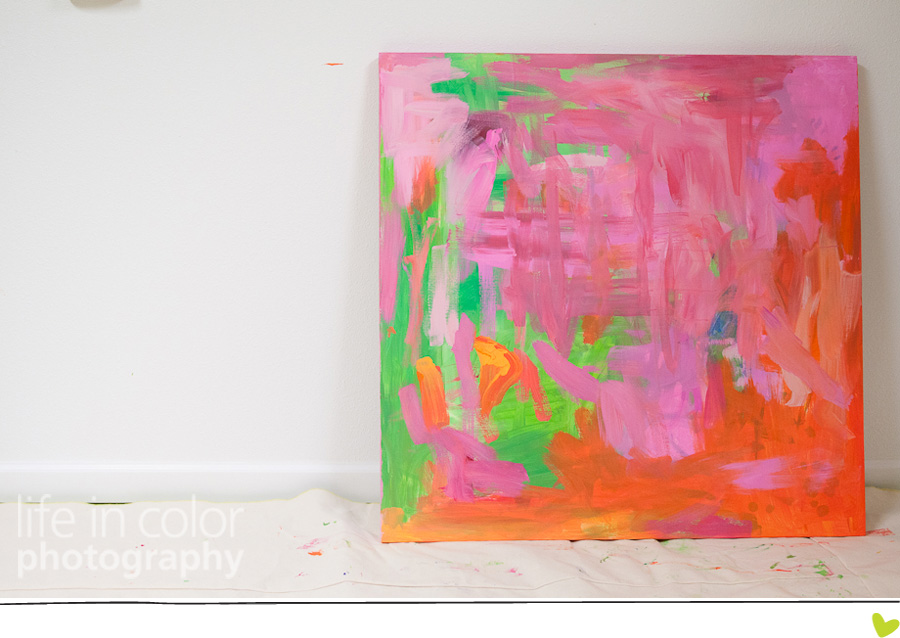 Originally I thought I could use one of the shelves in the bookcase to hold my own paint (I love Golden acrylics), but I quickly realized that all of the paintings are going to be collaborations, whether I wanted them to be or not. Tuesday wants to paint on what I am painting on so for now we're just rotating around canvases and having fun sharing the space.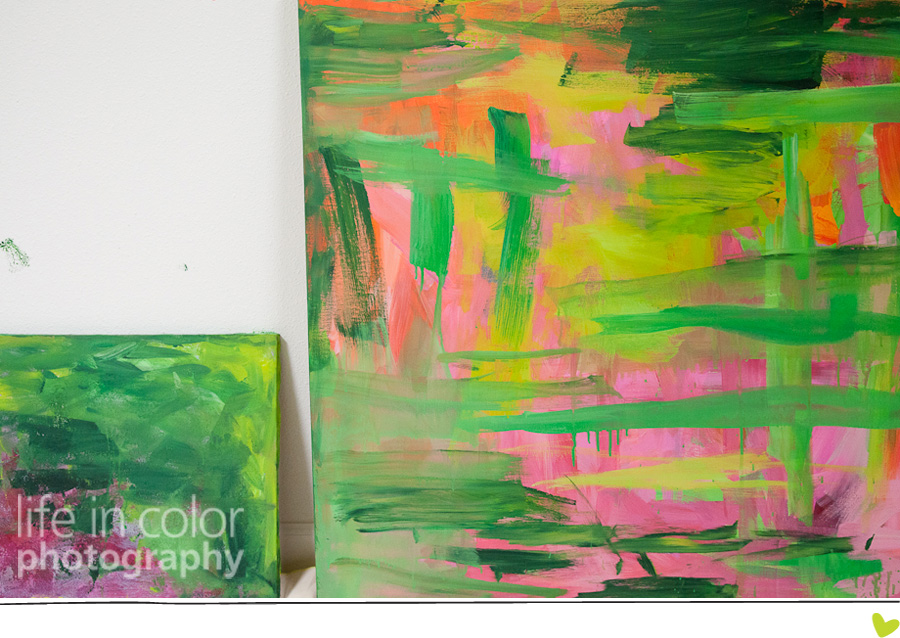 The painting on the right is the same as above after a "green" night tonight. I have been gone a couple of days (but my pre-blogging probably made it so you didn't notice!), and it was fun to just sit and chat with Tuesday while we painted.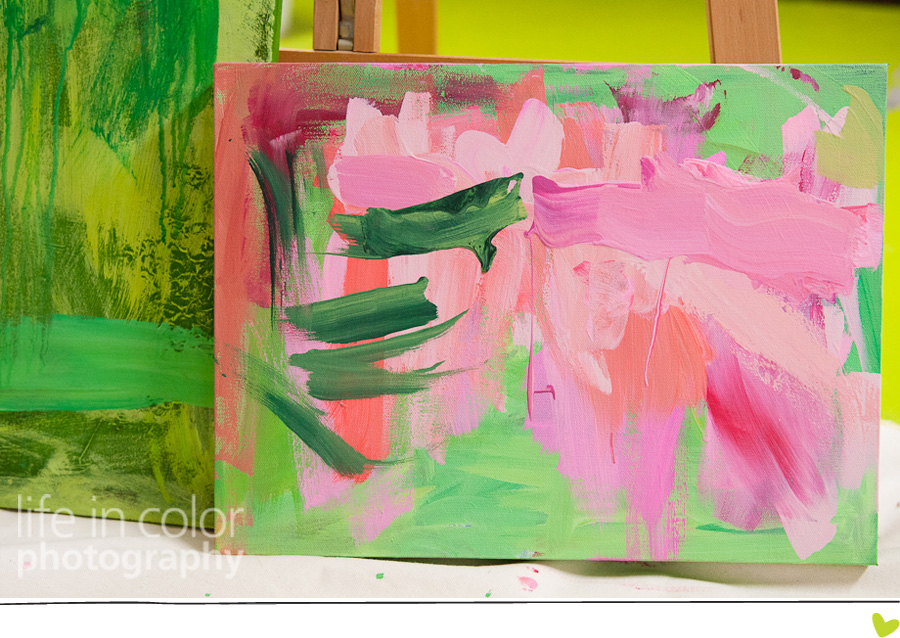 I was a total paint snob in college, I loved the best paints, with wonderful rich colors and a heavy body. These paints are so different! And I'm sure not as colorfast. But for what we're doing I don't mind it. The one thing bugging me are the cheap brushes, which leave a trail of bristles everywhere we paint with them. I'm trying to let it go though (and I'm going to pre-wash them from now on to pull out any loose hairs). And my new screensaver: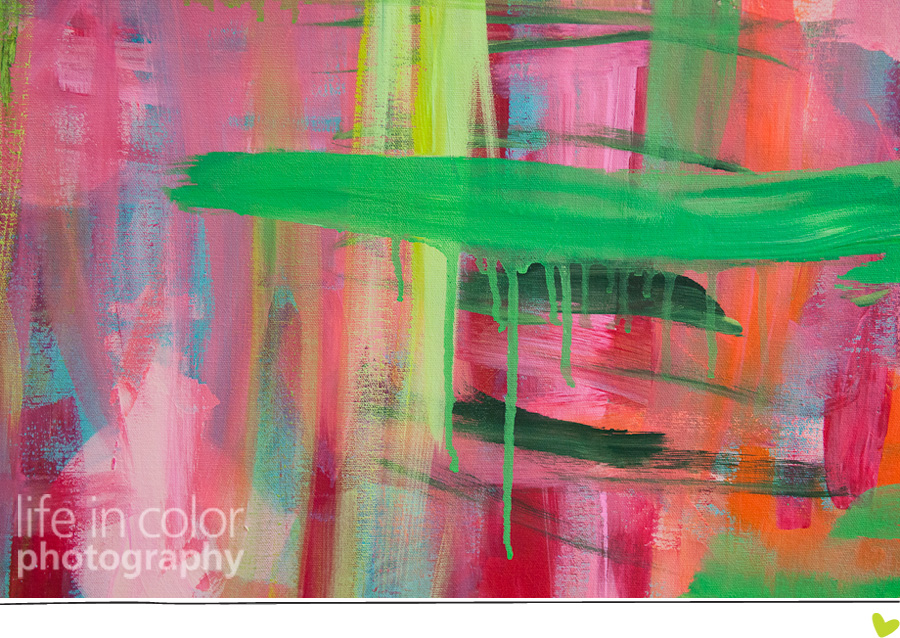 Pretty much at the end of every painting session I get out a dish of water so she can do some dripping. I also have a spray bottle that we use. I don't think there is any wrong way to paint with kids, just try it! You can download a coupon for Michael's for 40% off paint until Saturday, I'm just saying… 🙂