I know, it's all about scrapbooking this week. Since I had all my supplies out from being toted to Portland I just kept on scrapping. I won't be scrapping tonight though because it's my 4th anniversary! Can't believe how time flies. Just look at this munchkin.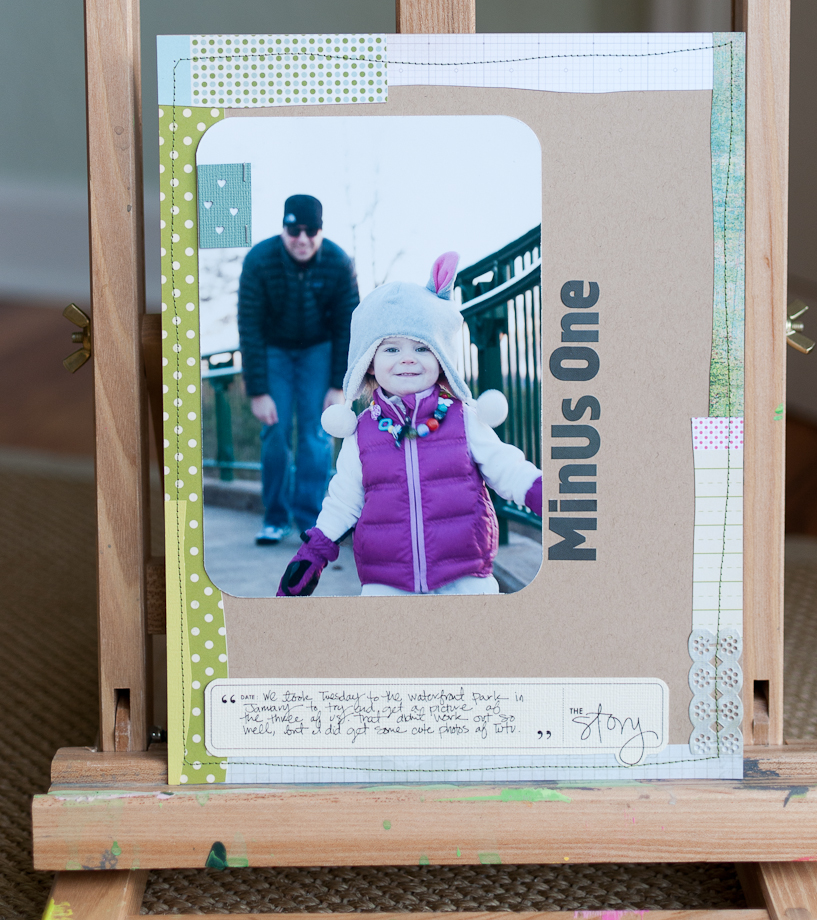 This one wasn't coming together as a 12×12 so I chopped it down. I love how Lisa Truesdell uses paper along the edges of her layouts so I thought I'd give it a try. She makes it look easy, I kept messing around with placement and papers. It was fun to try though and I like the result.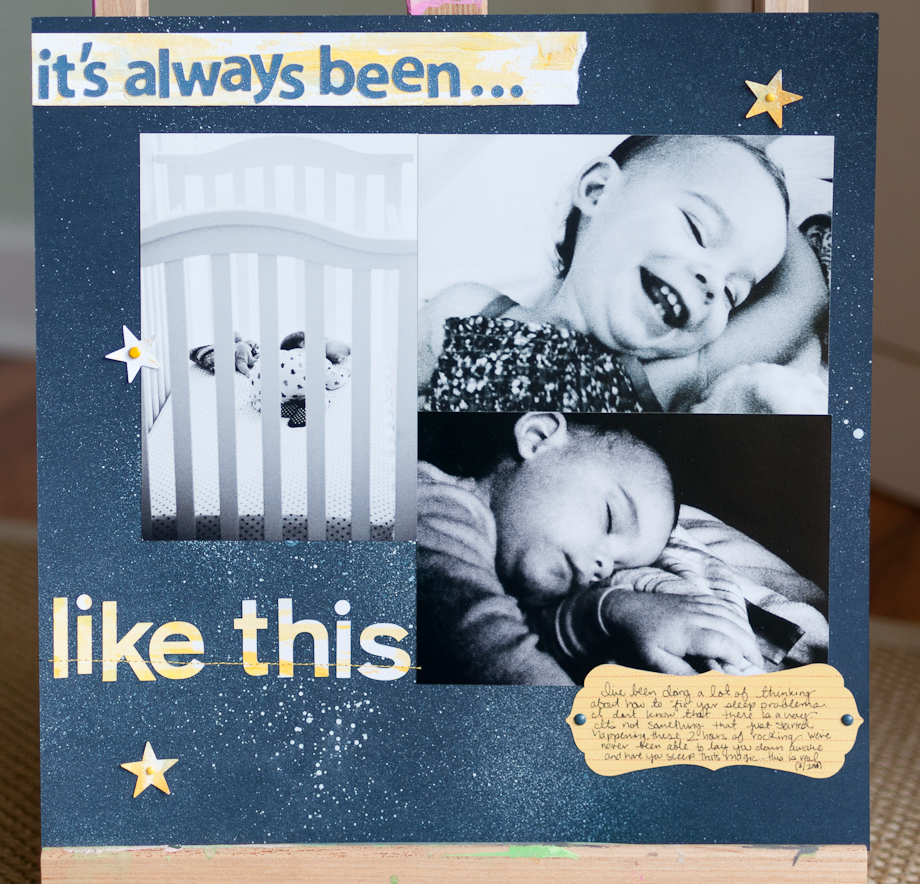 I hadn't planned to stitch on this one, but a mini scrapper I know was pretty insistent, so I went with it. I save blunt needles in an old machine needle case so I have them for paper projects when ever I need them. Try not to use the same needle for fabric and paper, it will dull them very quickly.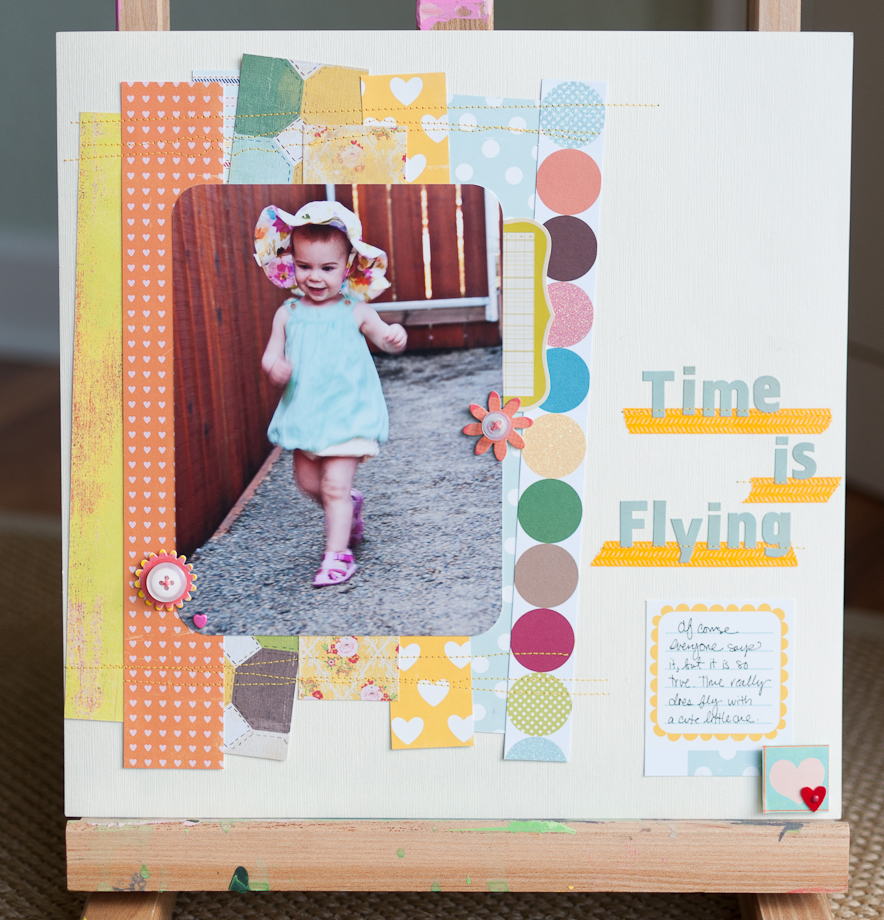 I copied this pattern paper strip idea from Sarah (and she said she copied it from someone else).I need to go back and re stamp the date on that tab sticker, I didn't use a permanent ink and it came right off. Tuesday sewed the lines on the top and bottom of the page, with a little help of course.

The funny thing is the reason I was sold on that feature of the machine (using buttons to start/stop vs. the presser foot) was because the saleslady told me it would be a good way to sew with out little kids interfering. Hahahah!!!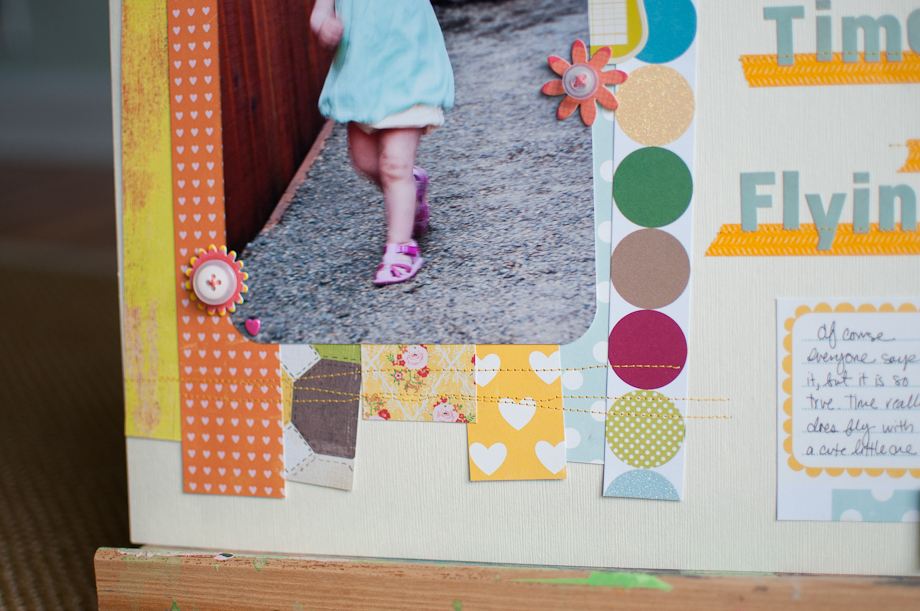 Now I guess none of my supplies are safe from tiny hands!