I'm actually surprised how much scrapbooking Sarah and I got done on our little adventure. I think not having a lot of supplies to dig through makes things go quicker, at least it does for me. If only I could remember this when I'm staring at a cute new patterned paper. You saw my "warm up layout" yesterday, so here are a few more.


As I mentioned my mom made us little packs of ribbon and that was great inspiration for me.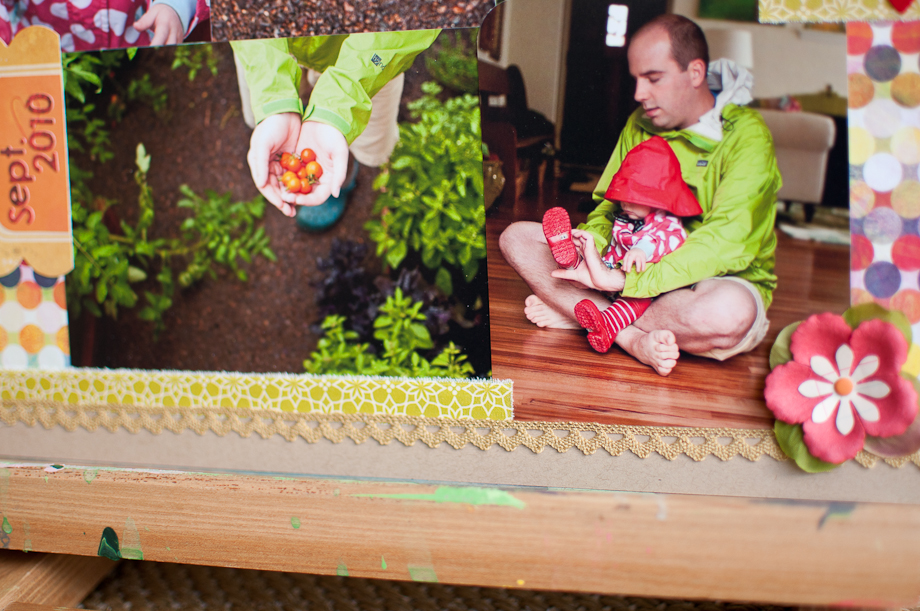 This is actually trim and I love using trim. The edges are always so neat and I think it lends itself to scrapbook pages.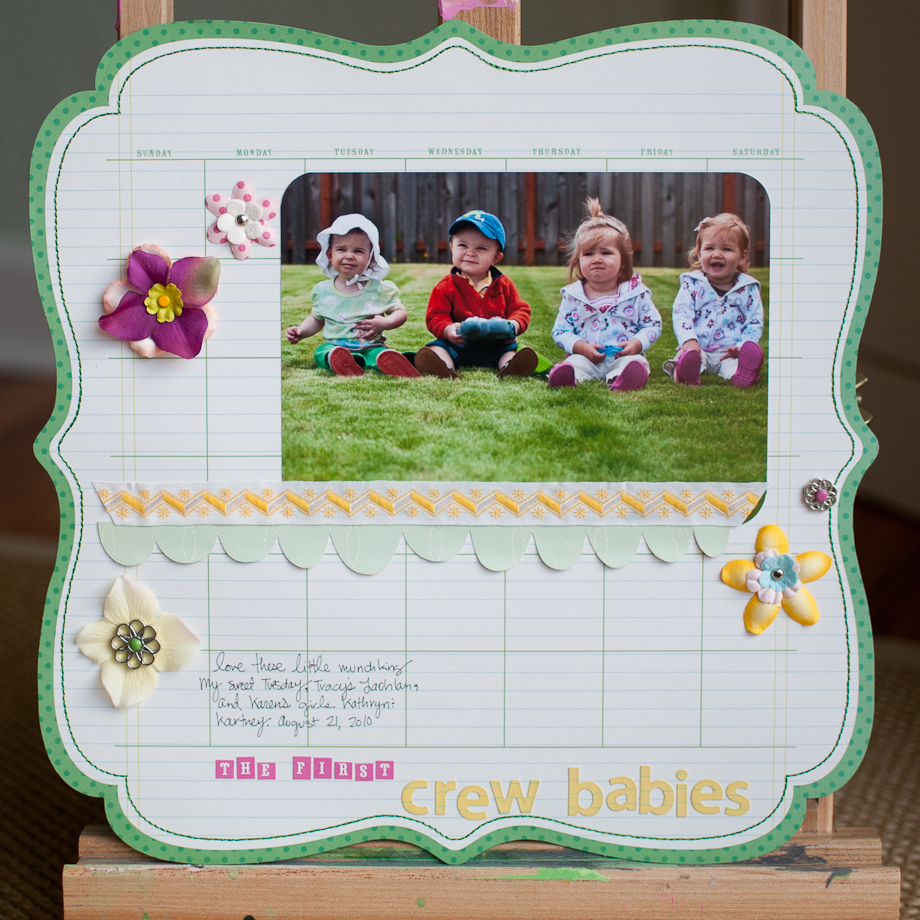 I'm down with using these calendar pages for whatever. The shape and stitching is great.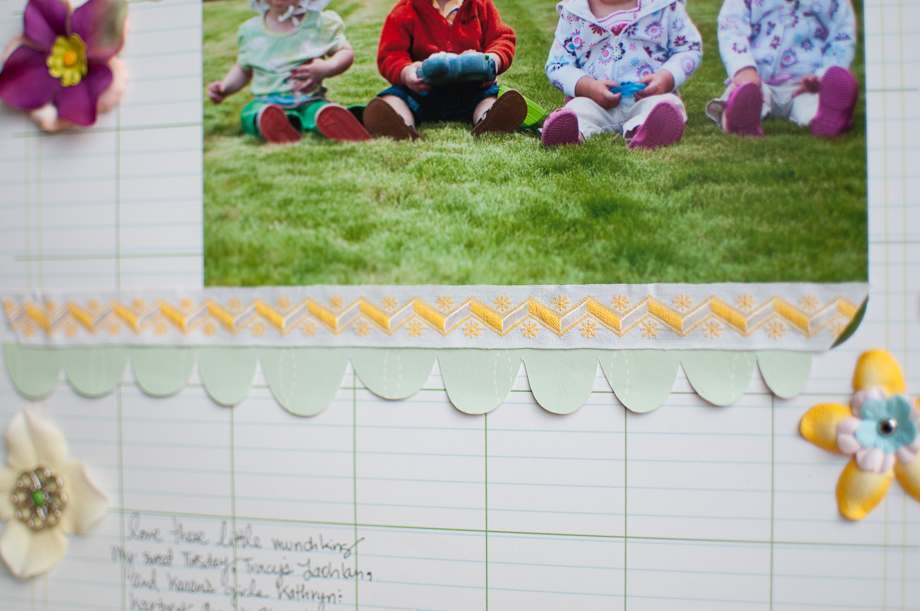 Once again I was enticed by some of the new ribbon (I'm pretty sure this is exclusive to next month's jar so make sure you're signed up for the Ribbon Jar newsletter to get a heads up about it). And those metal brads that Sarah got me, I love them! I have a whole post coming up on brads (per request)!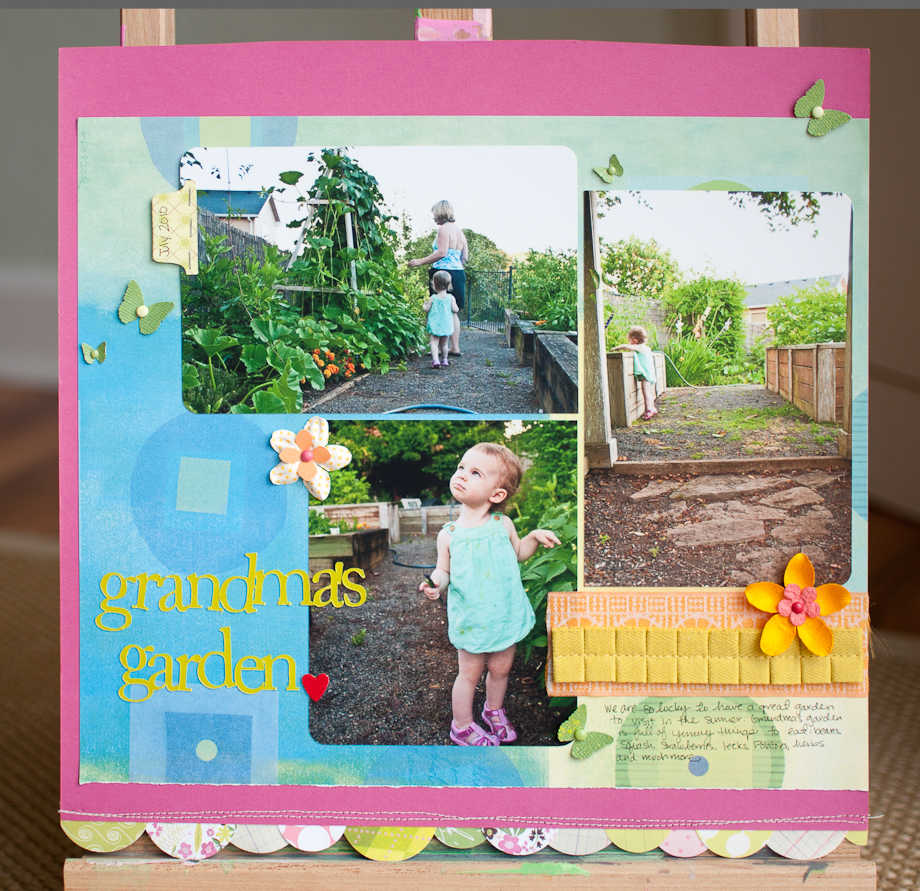 This page was made on a base that Sarah and I did a while ago. We pre-made a bunch of these sewn scalloped pages. I love using them now because it makes a really easy layout look like lots of work!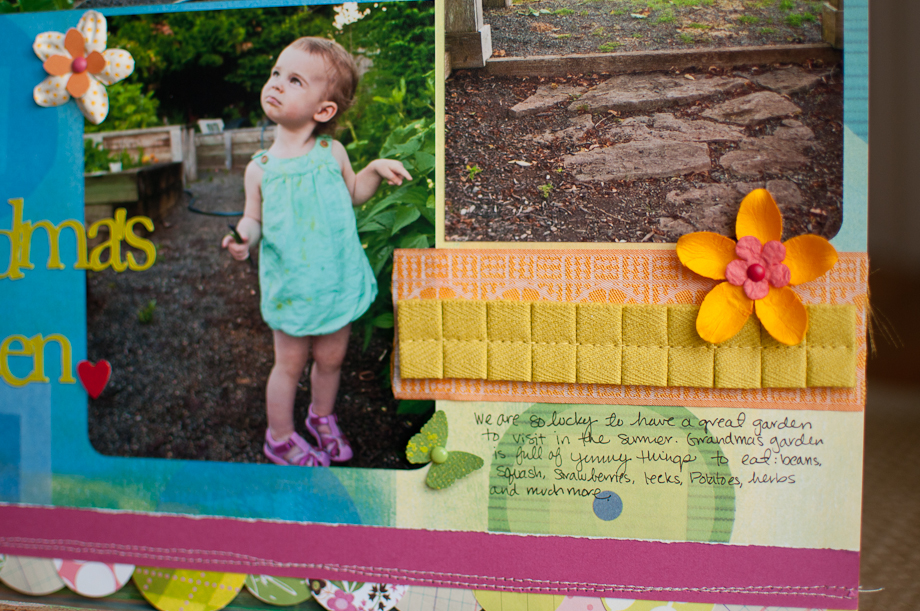 And more ribbon (and brads and flowers). One thing I love about non-sequential scrapping is that if you are on a certain kick those layouts will be spread among several albums (from the top these will go in Things We Do, People We Love: Friends, People We Love: Family). I could do the layouts all the same if I wanted to, but I like designing and playing with all of the fun supplies. So does Tuesday. I did get a video of her helping me sew on a page and I'll try to post it tomorrow.