I am so excited about my yard this year.  All three of us are obsessed with it I think. I'm having fun seeing how many plants I can cram in, so many nurseries, so many choices!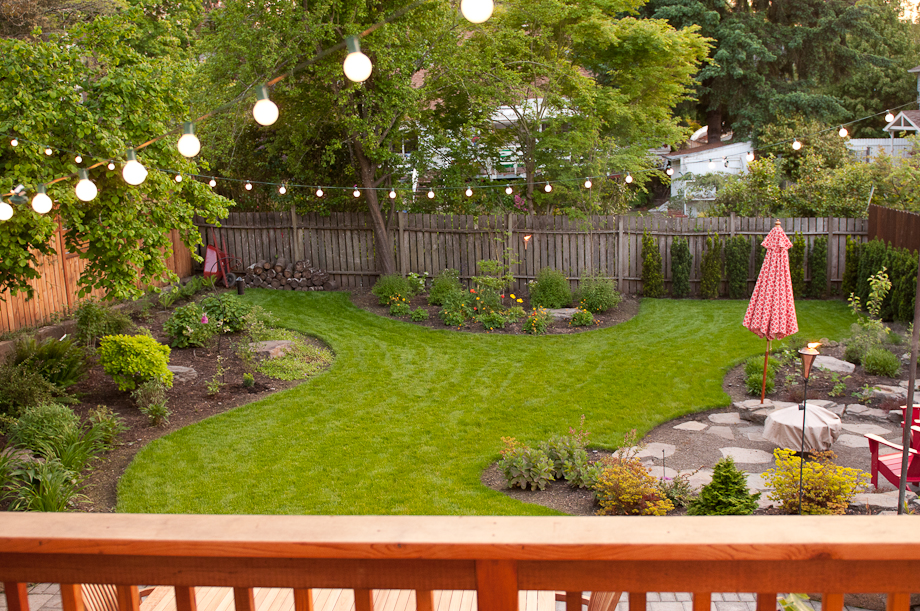 Bj is more practical and pointed out that we needed something to eat on out there and maybe we should take care of that (side note, check out what my yard was up to last year, crazy!).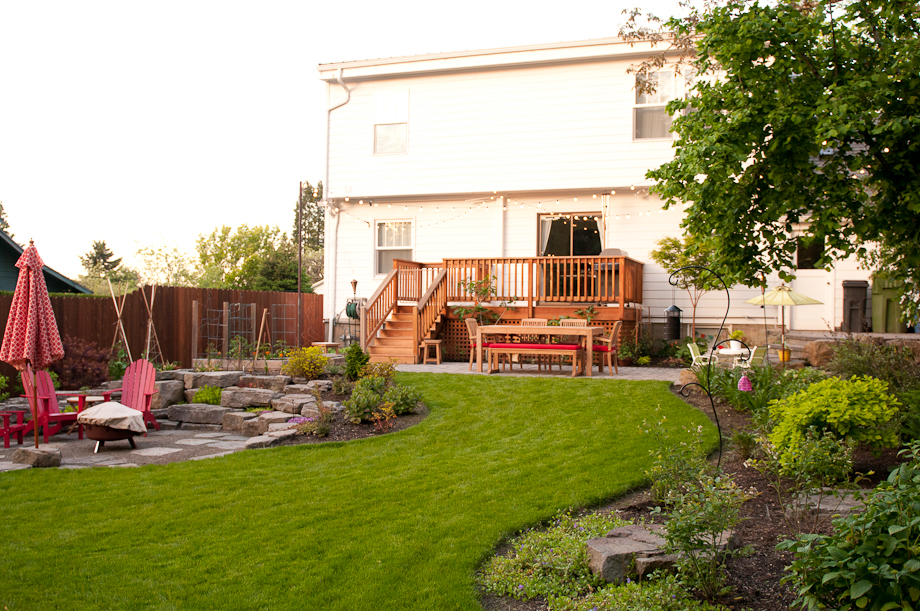 On one of Bj's days off last week we decided to just bite the bullet, drive to the big city and go to every outdoor furniture place until we found something we liked.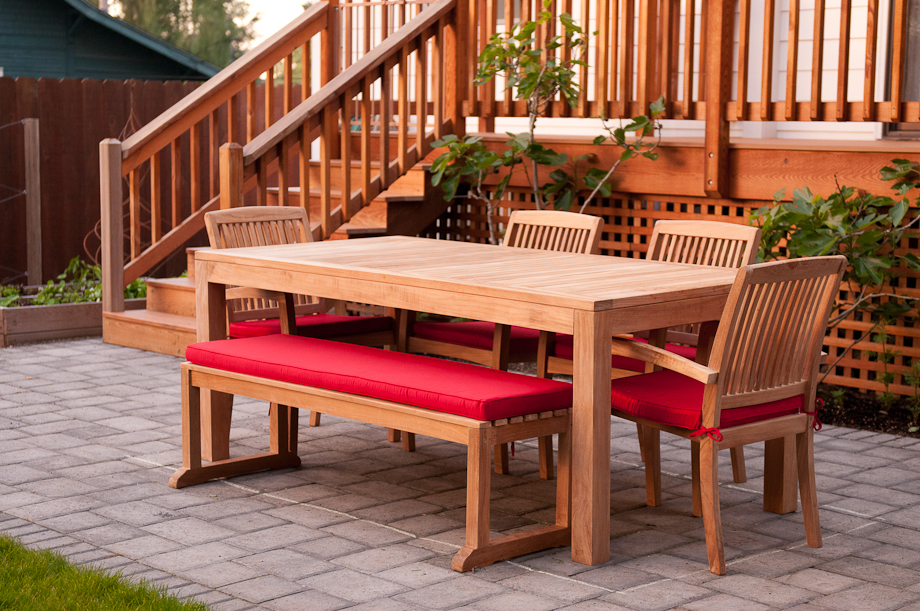 After a lot of misses we found this teak set from a wholesaler (who is all word of mouth, so I'm saying it: check out Greentoko). Less than half the price of any other set we even came close to liking. I had my heart set on a bench for one side so we could squeeze in extra guests (or a bunch of kids). They sell everything individually so it worked out to mix and match. We also got two little one person benches that we will use around the garden and bring in when extra seating is needed. The plan is to let it weather to a silver grey, which will be no problem, as it is currently getting rained on as I type this (I did take in the cushions).
So happy and so looking forward to many happy gatherings in our beautiful backyard!