It's been a while. I washed the canvas drop cloth that I had made after a paper mâché incident and it shrunk horribly. Because I didn't worry about grain when sewing it up it shrunk horribly in multiple directions which resulted in a big bubble in the middle that won't sit flat. This doesn't bother Tuesday of course, but I've got problems. So I was going to do a new drop cloth before painting again. Tuesday told me I was being ridiculous (well she looked at me and really wanted to paint and I realized I was being ridiculous). Yes, kid! We will paint!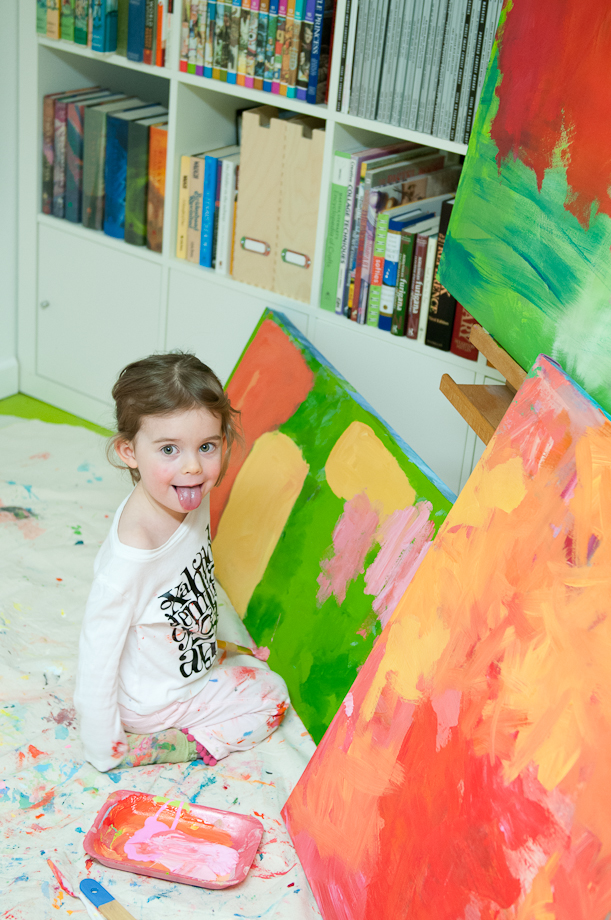 The only picture of her I could get before she said she just couldn't stand the shirt (but the way too small pants didn't phase her. Time to make new painting pants!).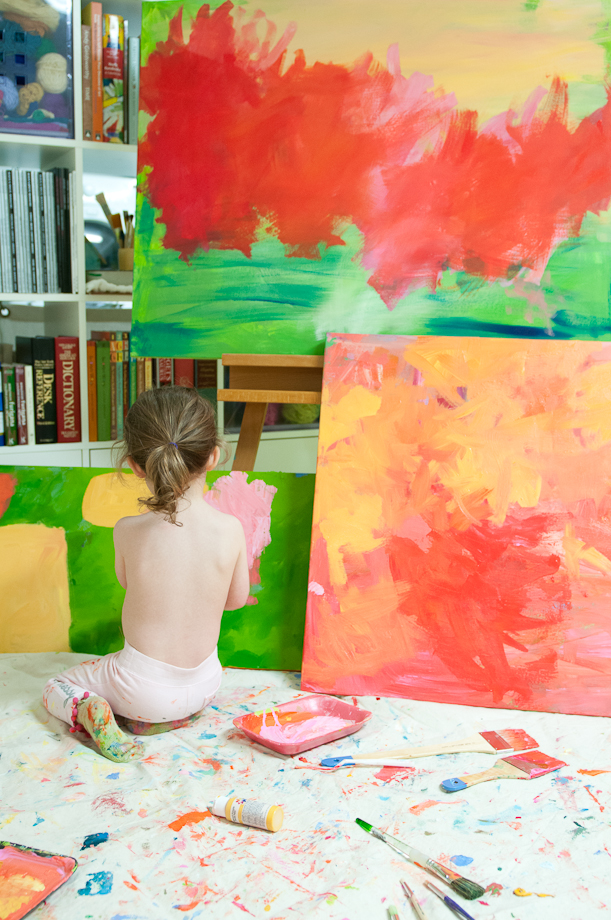 She took over my paintings too. That's ok, since I do the same to her. We're collaborative that way.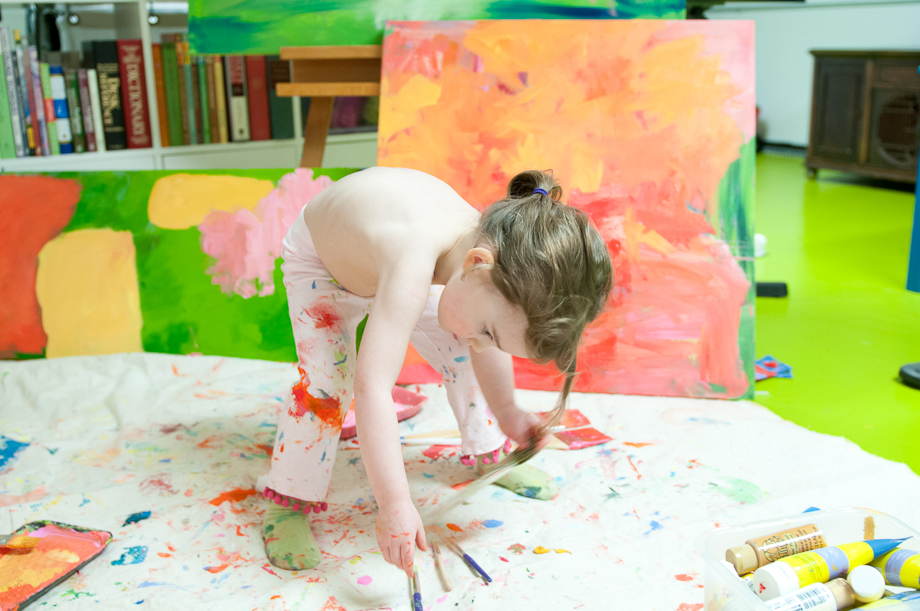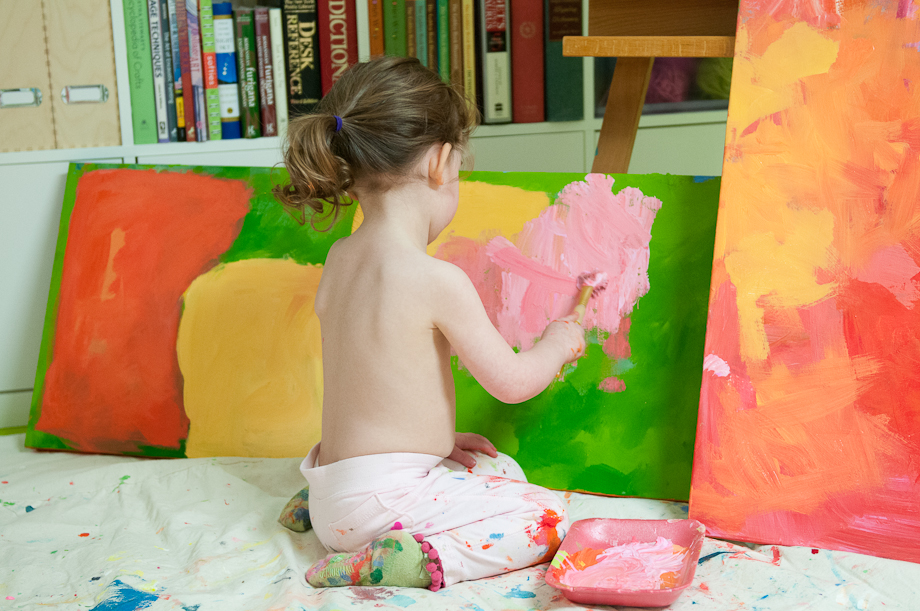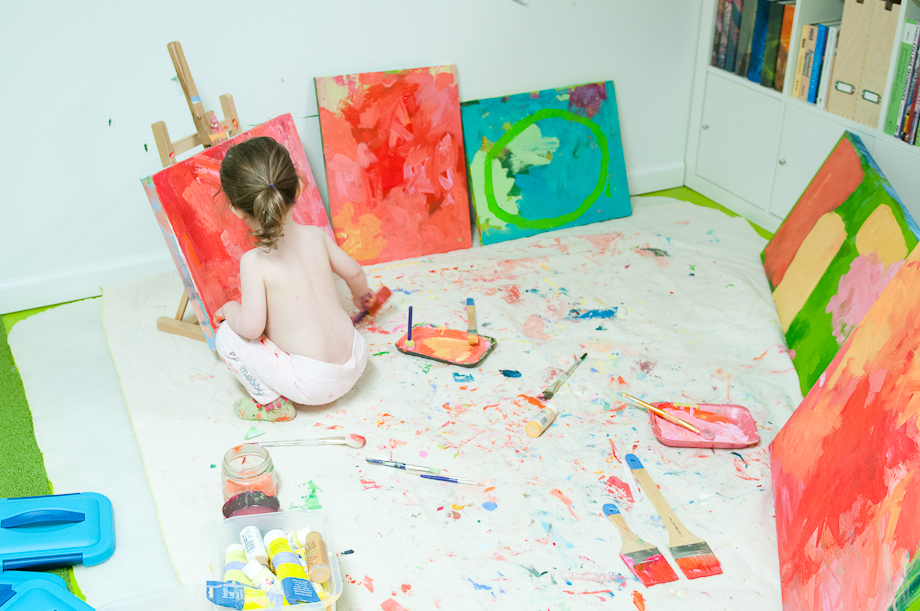 And then we got really messy. And I put the camera far away.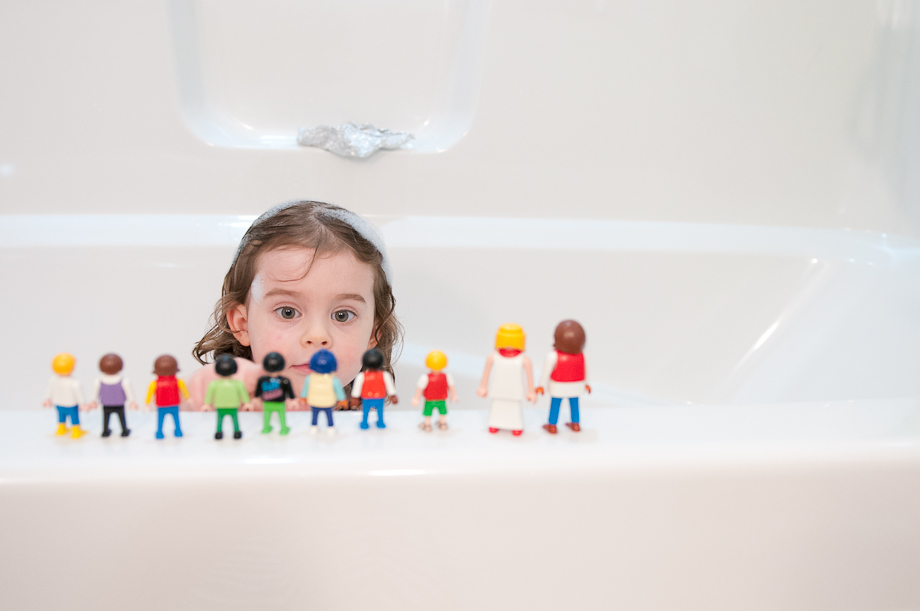 Clean up. With her "guys".
More info about our painting area here. And tips for painting with little kids here.