I was going to do one of those catch up posts, but am still too busy! I think it'll be easier to tackle little projects I've been working. Basically Tuesday was sick, then the in-laws were here, and Thanksgiving and shopping, and trying to finish an advent, and well now all the sudden it's almost December! So here is a project I just worked on. I talked a dear friend of mine into letting me host a baby shower for her. She didn't think it was important as it was her third baby, but since her second "baby" is eight she does need cute baby things so eventually I talked her into it 🙂 Sarah came over to help me put these together and I just love how they turned out.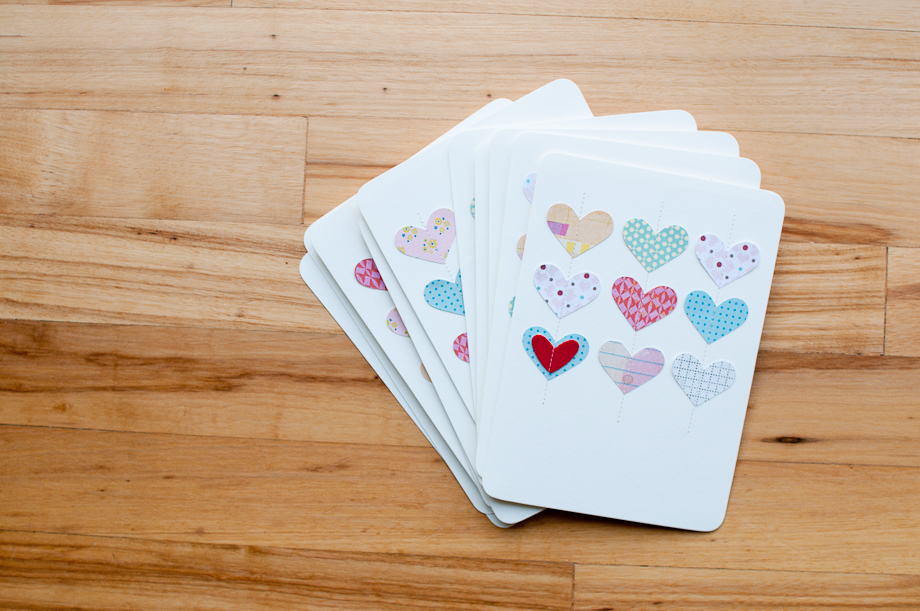 They were inspired by Susan's card from the Studio Calico kit this month.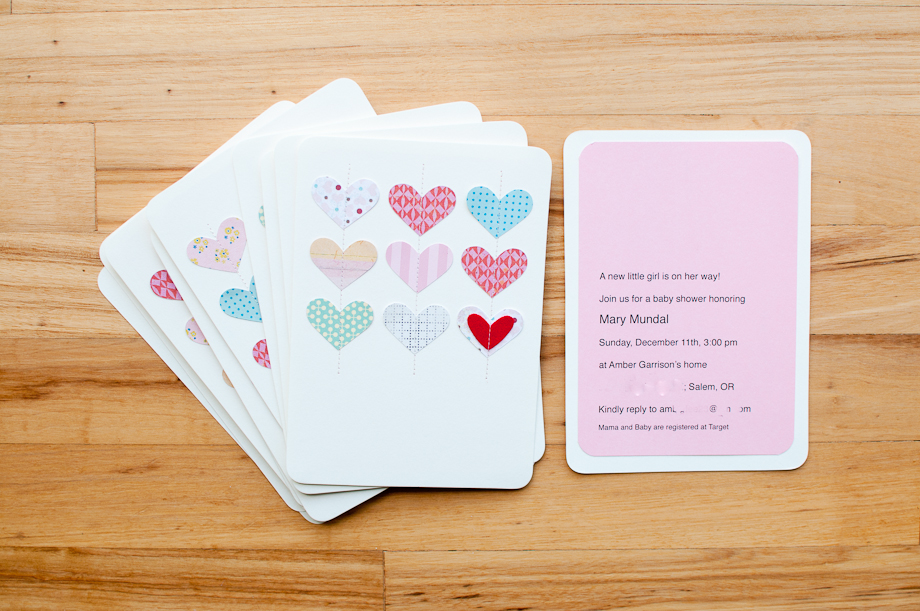 I found the wording for the back here and then just printed it two up on an 8.5×11 sheet, cut it and rounded the corners. Glued down it covered all the stitching from the front.


I wanted to show you how I cut out the hearts. I'm not sure where I got the original heart image, it just happened to be the shape I liked best. If you have shapes you repeatedly use (hearts, stars, circles, etc.), I wanted to share this tip. I have a couple of set sizes of hearts that I like, this is the one I use most commonly (1 3/8″ wide x 1 1/8″ tall). I have taken to saving just about every layout before/after I cut so that if something mis-fires or I want to use it again I have it. So I made up a file with just hearts (here I fit 72 on a 8.5 x 12 piece of paper). When ever I have extra space on a piece of paper I'm cutting I usually fill it with hearts or stars (I have boxes for these cut outs in my scrap area). When I pull a heart from this saved file (or a row, or how ever many I have room for) I know they will all be the same size. It's great for repetition. I hope that was pretty clear. Basically I use this file as a set size, like I would a paper punch.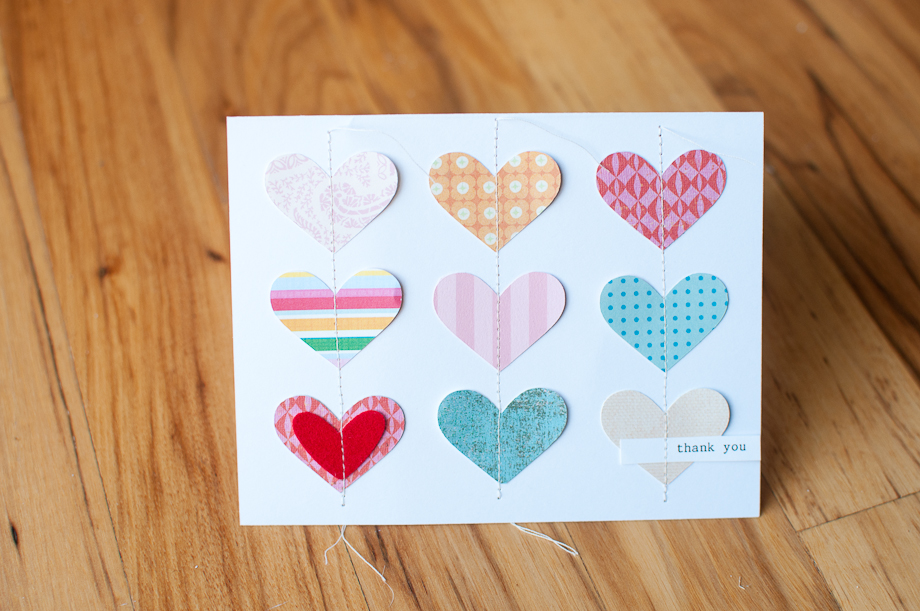 Since I do have so many hearts cut out I made the guest of honor matching thank you notes. My aunt did this for my cousin's baby shower and I thought it was so sweet. Then I got to thinking…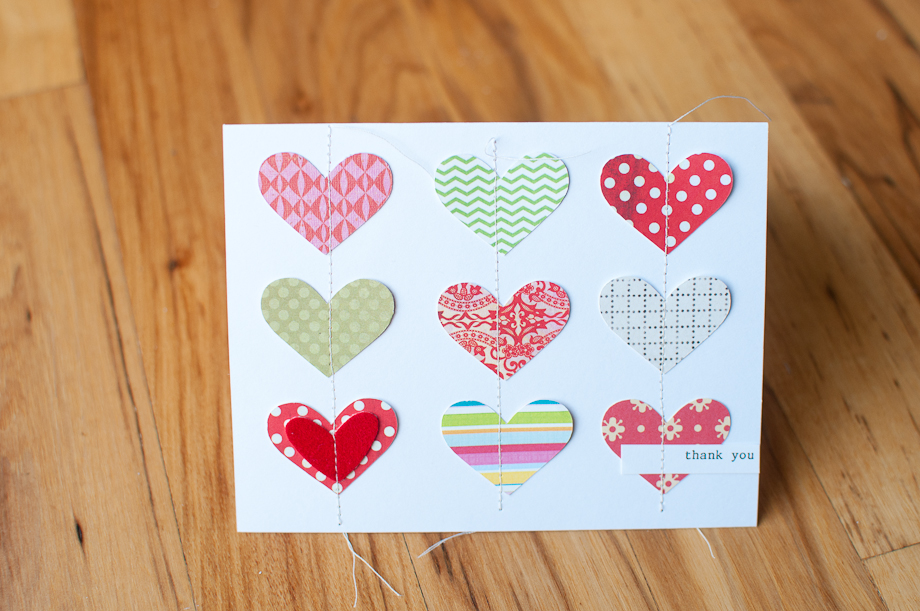 Holiday thank you notes!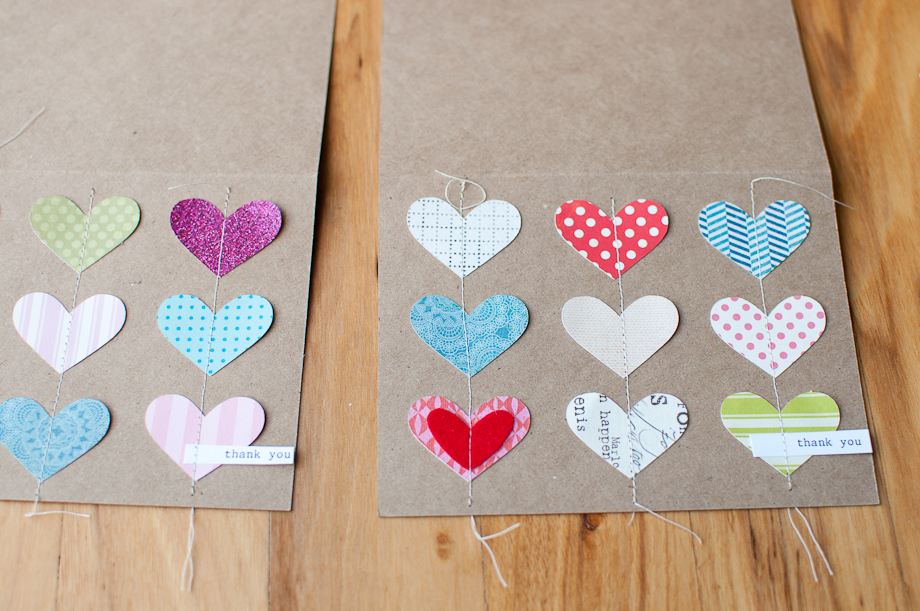 Thank you notes on kraft cards! The only thing really stopping me from breaking out stars, snowflakes and circles, along with other sentiments right now are these darn advent projects! Yikes! And for the strings on the thank you notes I'll probably just leave them. I do have one pretty picky relative whose card I'll probably tie in the back, but I think most people won't mind. So get out your punch or die cutting machine and go nuts with Susan's great idea. I just love it!
And if anyone has any great ideas on how to make the "big" sister (age eight) feel super special at the shower, let me know. Or fun games that could involve her, etc.