I'm sorry you've reached the blog of someone who previously could think about more than one thing. Right now all I can think about is gardening. Case and point, last weekend my friend Erin and I went to a master gardener sale and well…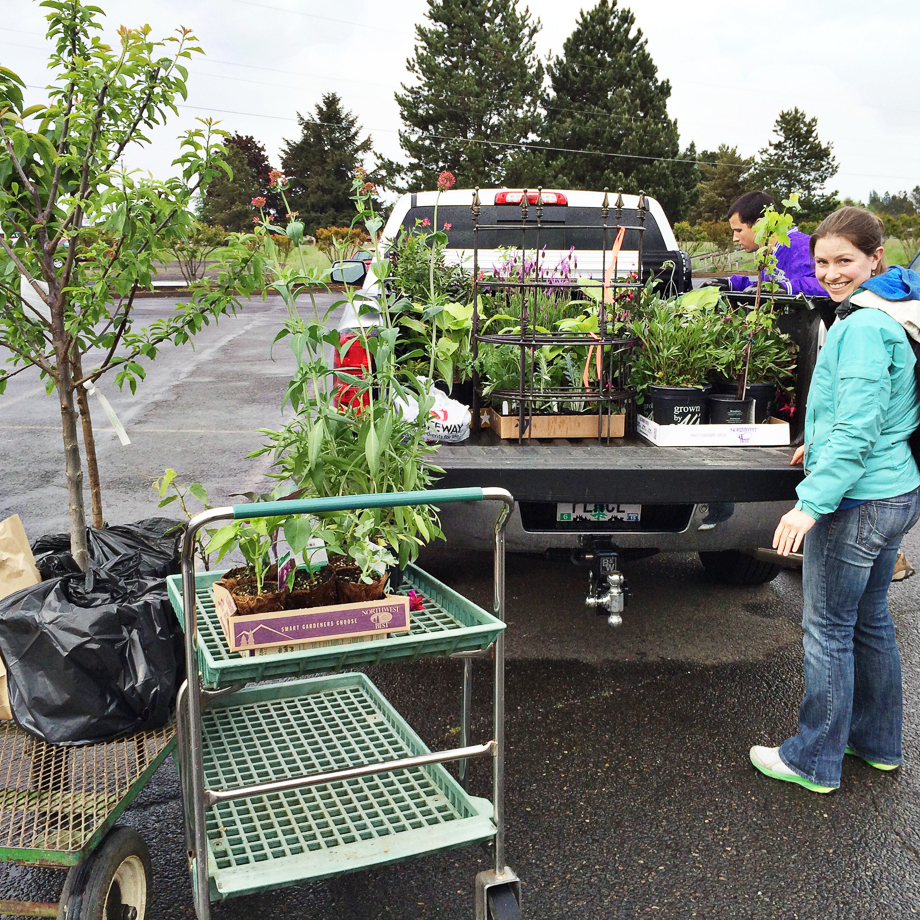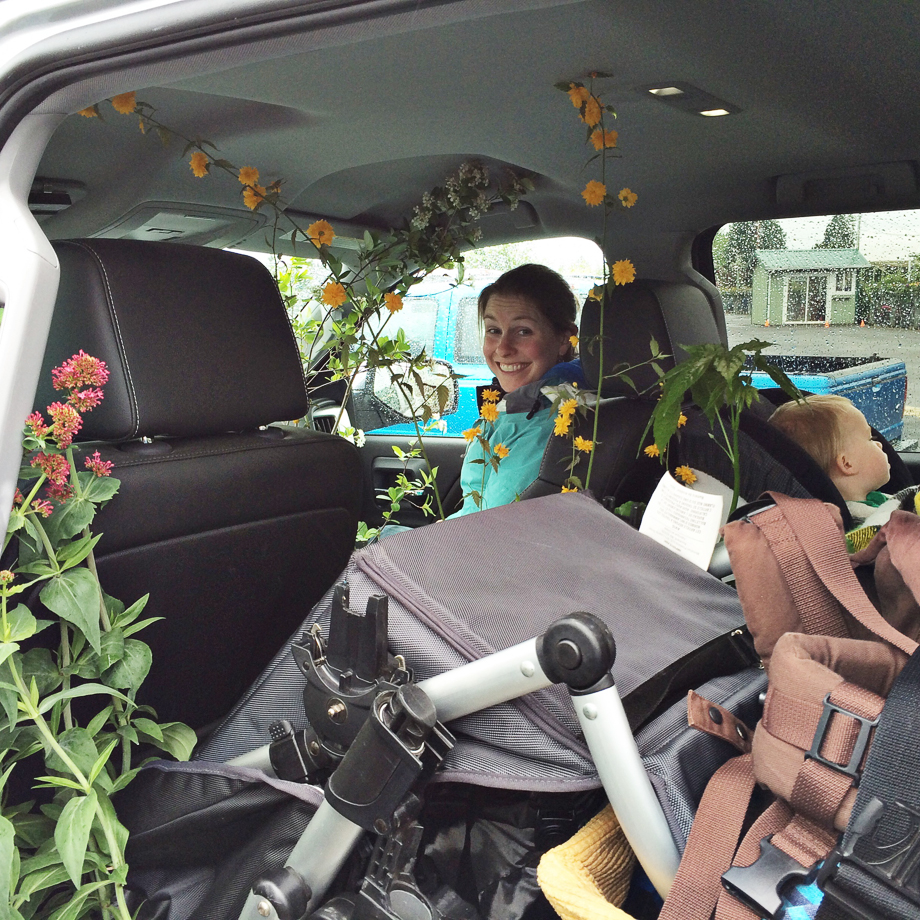 Ya so, that's been keeping me busy. But seriously this is also serving as a public service announcement. Check out your county (or a neighboring county's) extension. They should have a master gardener program and they do plant sales in the spring as fundraisers. The deals are great, the variety at this one was insane (342 tomato varieties… at one booth!). We had a blast.
I'm also managing activities for Tuesday's active Daisy Girl Scout Troop. We're going to Forest School once a week for I think five more weeks until summer break. Tuesday's recital is coming up and tomorrow it's a fully make-uped dress rehearsal/picture day. By the way I volunteered to be a stage mom… before I realized my job would be running out and putting out props in front of a packed house (must remember to aim my bottom to the back of the stage!). Needless to say school is in the full on freestyle/unschooling mode. Tuesday is aching to read though. Once she can read up on bunnies we have promised her she can get some. I don't think she's close at all, but I find her with books all the time. And writing non sense notes like crazy (which I hoard because they are adorable!).
I promise to do another catch up soon!