I'm excited to say I'm going to try Project Life next year. Sarah is in too, and I just saw Paula's post so she's doing it too. What is it? It's a kind of all in one yearly scrapbook with special divided page protectors that you can fill with journaling cards, pictures, or bits and bobbles of your life. I don't think I'll make a spread a week, just more keep the life in order for this book. I've held off doing it for a while for a couple of reasons. 1. I wasn't sure what it would do to my "regular" scrapbooking. But I think it will be a nice counterpoint. 2. I didn't have any where to put it. I was afraid that if I couldn't leave it out I'd never work on it. I'm going to talk my brother into making me a big tray for the top of the black dresser in my living room so I can leave it out along with journaling cards and a few basic supplies. Bj is excited about the project too so I'm hoping we both fill in the blanks of our lives in this thing.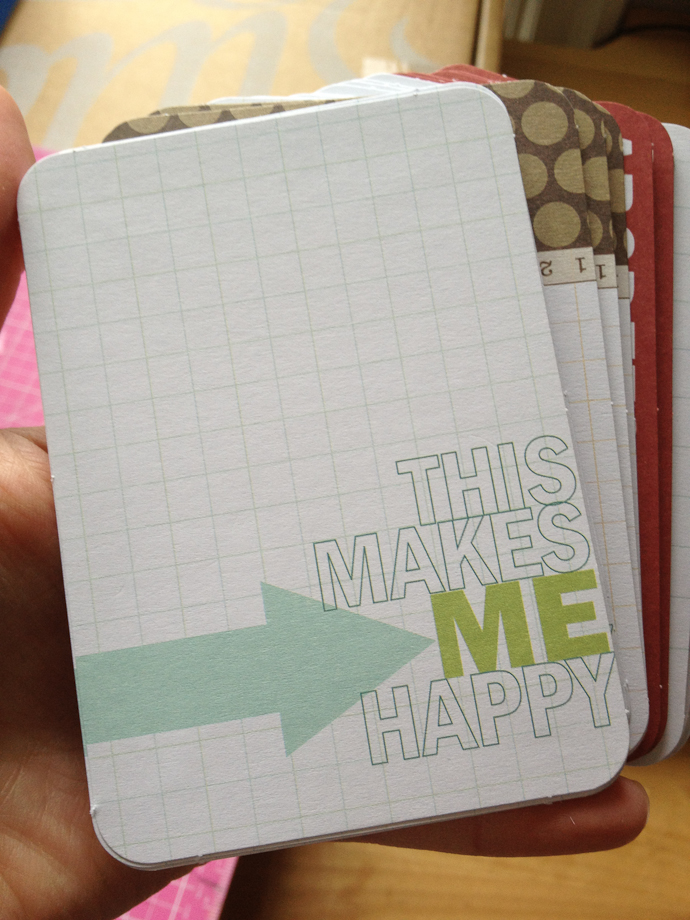 From my new turquoise core kit (all the components are on the products page). I love these cards. I'm also planning on getting the clementine core kit to mix it up (you can see detailed pictures of all the different kits here). Besides loving the designs of the products a few things really sold me on trying it out for 2012 (2012?!?!). First of all the amazing examples all over the web. Lisa, Ali, Liz, and Marcy are just some of my favorite examples (I've linked to their project life pages).  I just love how different everyone's looks. My favorite thing though is all the bits and pieces of life. The drawings, the notes, the receipts, all that stuff. I love it, I collect it and I never do anything with it (or rarely). So I'm super excited to get that part of my life into books. Also to really free up the "classic" pages to stories I really want to tell, instead of making sure all the things I think should be documented are. I sure wish Grandpa had this type of system (I need to take a picture of his albums to show you!).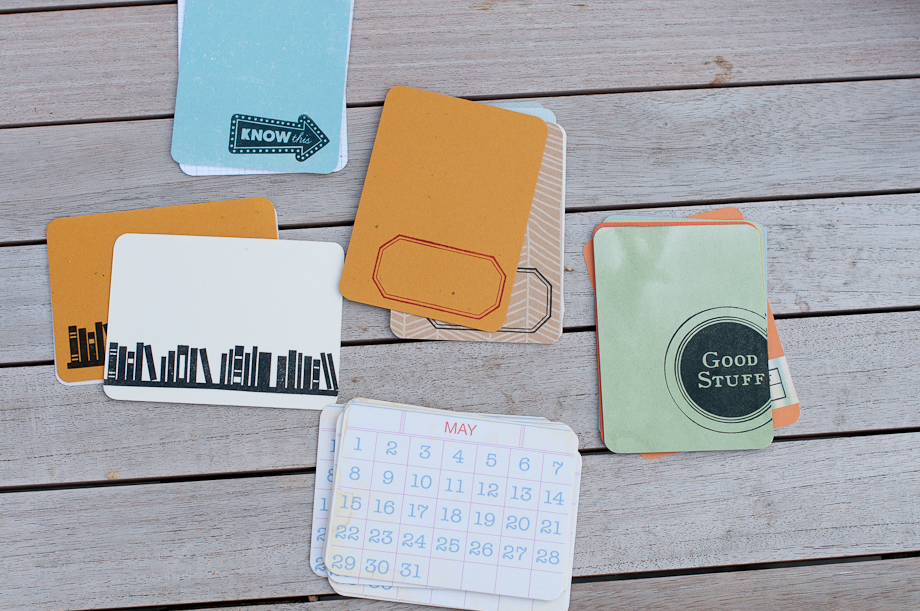 Sarah and I had an impromptu craft day last weekend and I didn't want to haul out all my stuff so I decide to work on filler cards for next year. I figure I'll have lots ready to go to make it easy for me to stay on top of this project.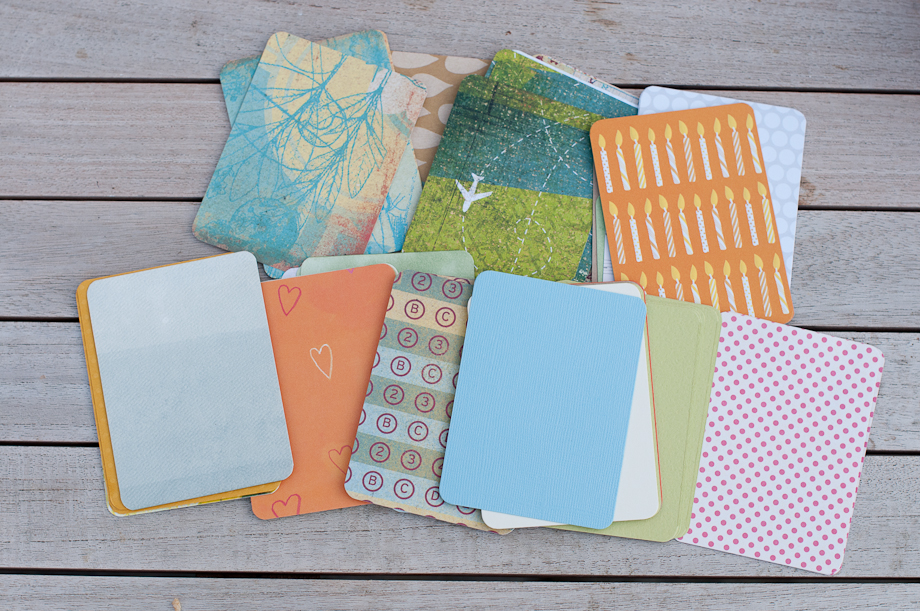 I love the idea of artist trading cards, but never got into them, so I'm really looking forward to working with these little tiny canvases within my bigger pages.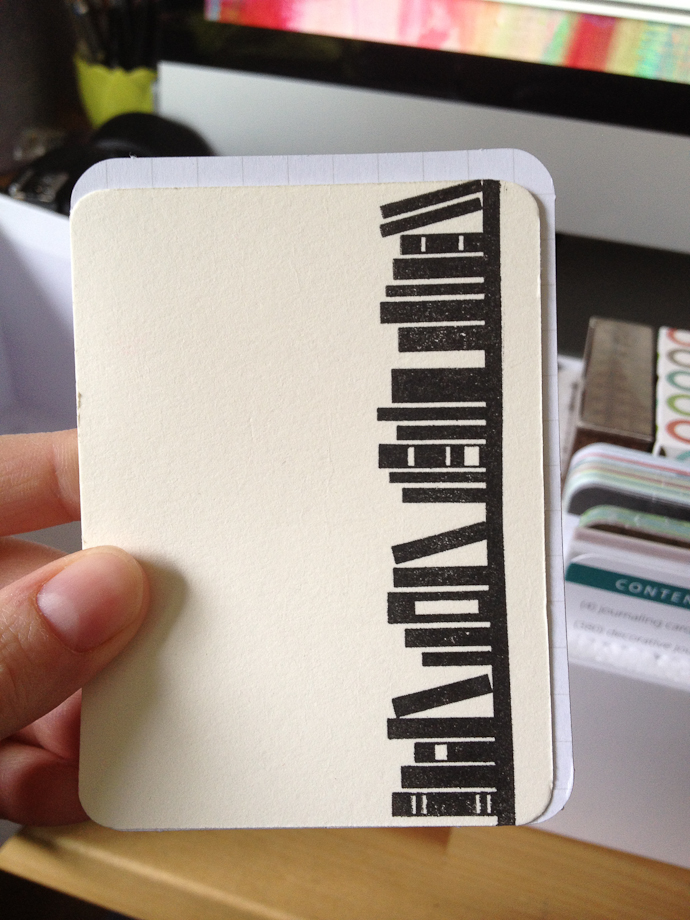 I used last years card size (they are slightly bigger this year). I don't think it will bug me, but in case you're wondering the new size of the cards is 2 7/8″ x almost 4″. Making these was so fun!