So Tuesday wanted a car party. A car party? Well she originally said she wanted her friends to bring over their tricycles and bikes, but I explained that would be hard to do in the winter. So we settled on smaller modes of transport, little cars! I didn't really plan much until the week before because I was sure she was going to change her mind. But we sent out four invitations in the shape of cars and we were on our way!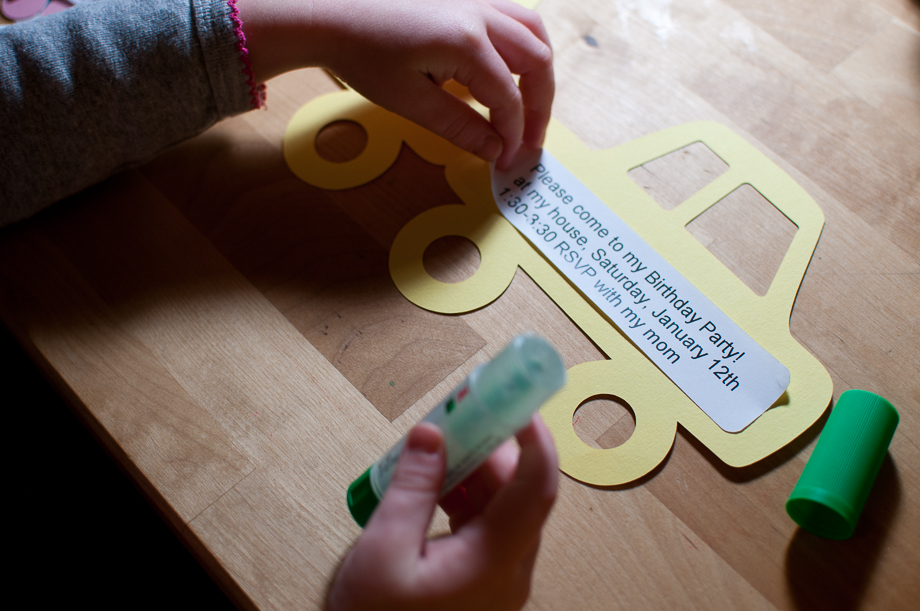 I used a basic car shape on my Silhouette, and then welded it together to make a simple card. Using the print and cut feature I made the wording and Tuesday glued it in. She loved being involved in this and picking the right color of cars for all her friends.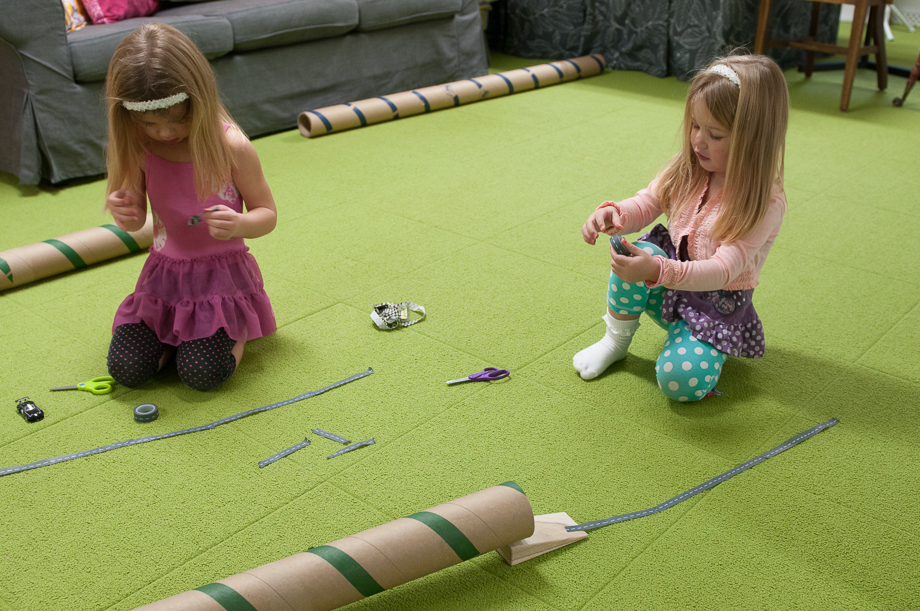 I kept the favors simple, a roll of road washi tape and a matchbox car. Sciarrino found these awesome tubes so we had some tunnels they could race down.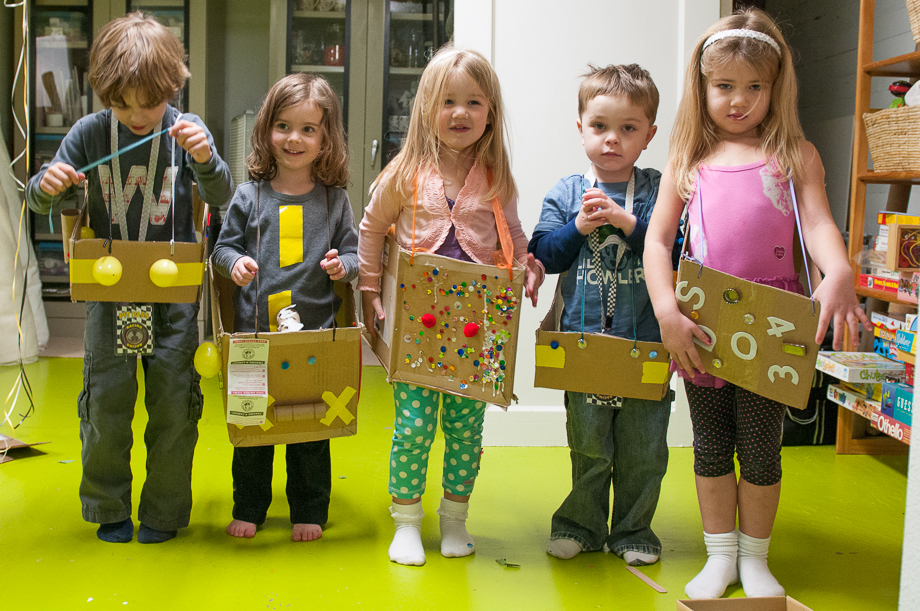 The other activity we did was make these cardboard box cars. I had random stuff out, scissors, glue, glue sticks, and a glue gun (lots of glue options needed for pre-schoolers!). They went nuts putting stuff on their boxes to make the cars. Then we raced around upstairs on the "road":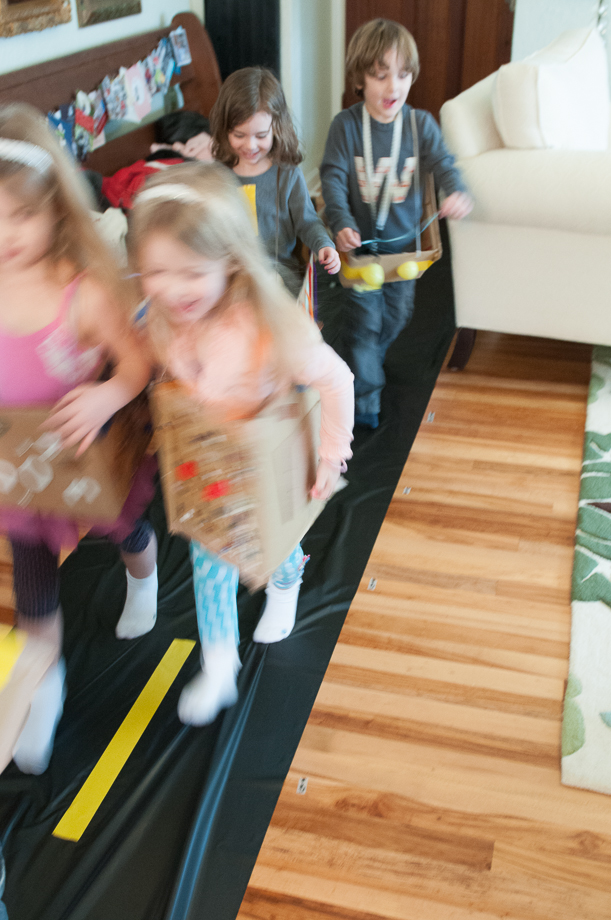 Since I decided on everything so late I ended up with black plastic table cloth from the party store. Do yourself a favor and use black paper with yellow duct tape.


Aunt Sciarrino came dressed as a road, which we thought was awesome. Good thing she brought extra tape for us so we could be decked out too!


And whats a party with out cake? I'm not above ordering a cake from the store (was totally planning on it), but one of her friends has a severe peanut allergy so that would have been too risky. Instead we got to create this masterpiece. Jelly Belly decorations 🙂
A great low key party. Tuesday had a blast. And did I mention it was  drop off party? As in the parents dropped off the kiddos. I think that made it seem extra special and fun (and we had Bj, me, Sciarrino and Kathy so plenty of adults). I think in the future I will keep parties simple like this, following the girls' leads. It's their special day after all!