Oh this quilt. Oh those triangles.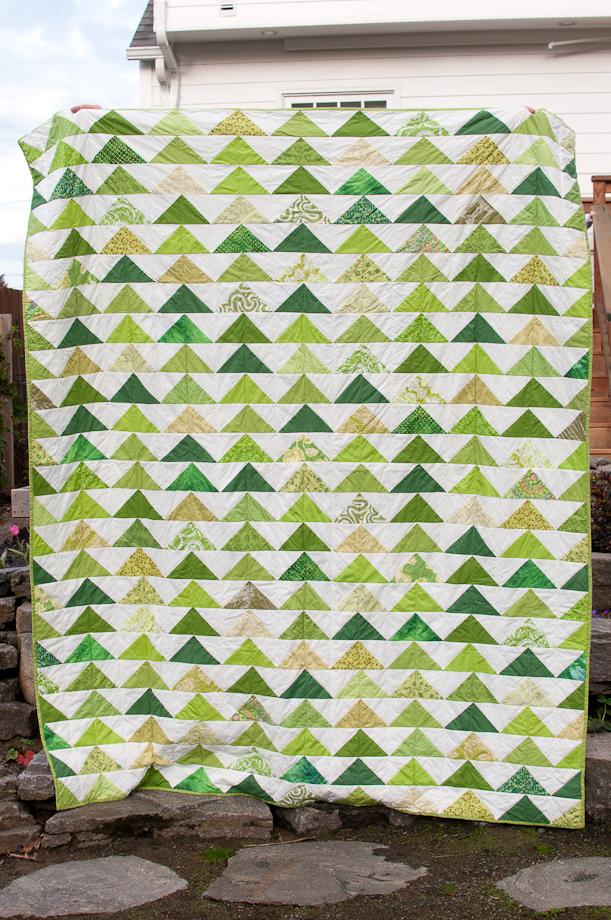 I'm not going to lie, this quilt has just been a pain in ass since I started it. Seriously. I can't find any post about when I started it (because I still need to go back and organize 2005-2009), but I did find this one about pre-washing all my fabric from 2006. In it I talk about starting a new green quilt. This is that green quilt, started soon after. Ironically I also talk about paying attention to seam allowances. Which I did not do, as I mentioned the next time I brought up the quilt in 2009.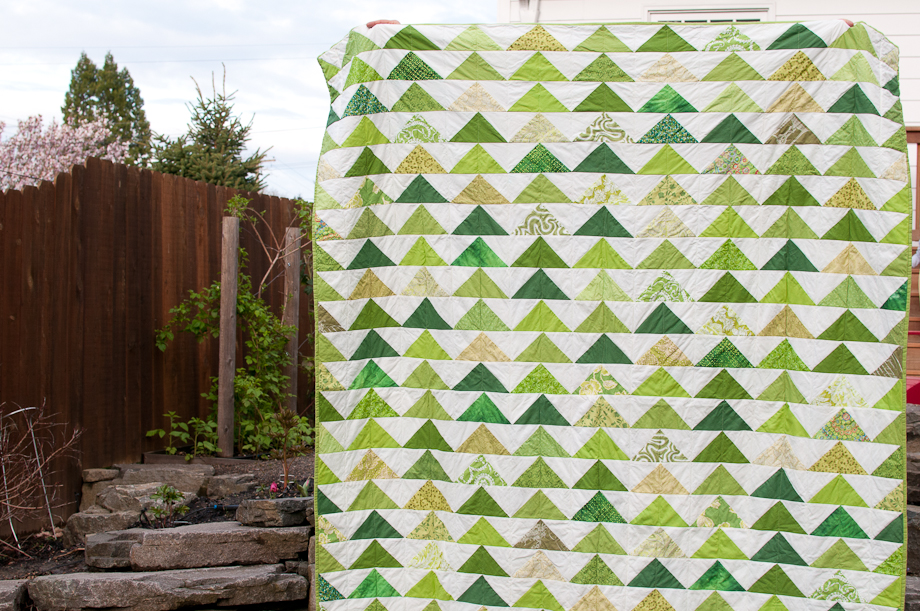 I mentioned it again a few years ago, and have worked on it occasionally in since. In the 2009 entry I specifically say, "Hopefully I won't be blogging about it in 2012." GUESS WHAT? IT'S 2012. Oops. I wish there was some great reason about why this took me forever (before that Ceara's quilt held the longest quilt title, at five years, and was so awesome). And I really wish it turned out so perfectly it was worth all the heartache.
The truth is the directions in the book have mistakes, the triangles are a pain, it was one of my first quilts, and well, it just got annoying. It was never so exciting to me that all I wanted to do was work on it (as opposed the quilt I'm working on now, wait until you see it!!!). I've been trying to re-organize my stash, purge some things I don't need, etc. And I came across a few works in progress. This one was the longest outstanding so I decided to finish it up first. The problem with the directions in the book had to do with the last triangles on each row (there are supposed to be white half triangles on the ends). I didn't want to go back and deal with that so I just hacked the green ones I had on the ends in half and called it good.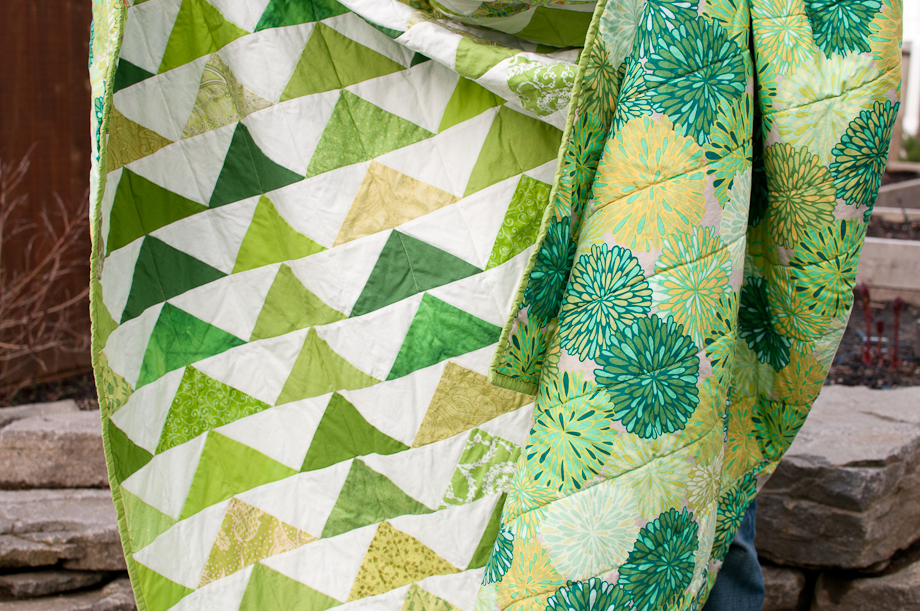 The points on the triangles don't really all line up, but I'm not horribly worried about it. I ended up quilting a line (made with a ruler) through most of the points, I split the difference if I couldn't get them lined up. I think the effect works. I love the backing fabric that I found at my local quilt shop. I was going to go with something just white and green and am glad I found this instead. I used a lovely wool batting so the quilt is nice and crinkly and warm!
At 85.5 x 70.5 the quilt won't quite fit the bed, so I'm not sure where it will live. I'm just glad to have it done!