If you can believe it this little lady is almost one!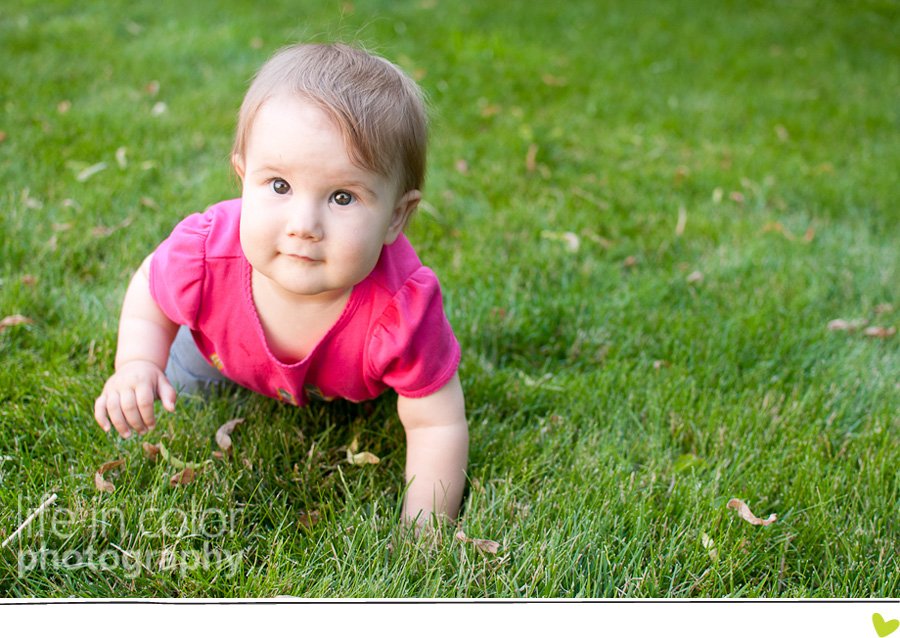 It certainly seems the last year has gone by in a blink. I'll never forget having two crazy toddlers playing at 4:30 in the morning at my house! Ha! Of course I had to volunteer my services to help celebrate since I never pass up working on a great party.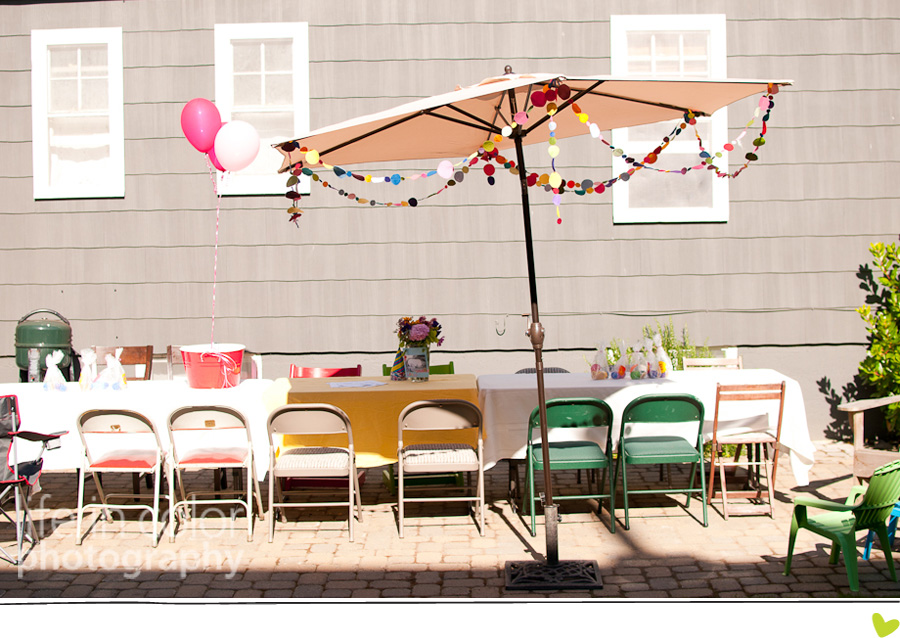 Found yet another use for the garland. Man I love that thing, I know, broken record.


Last picture of it for a while, promise (here's the link to my original post about it).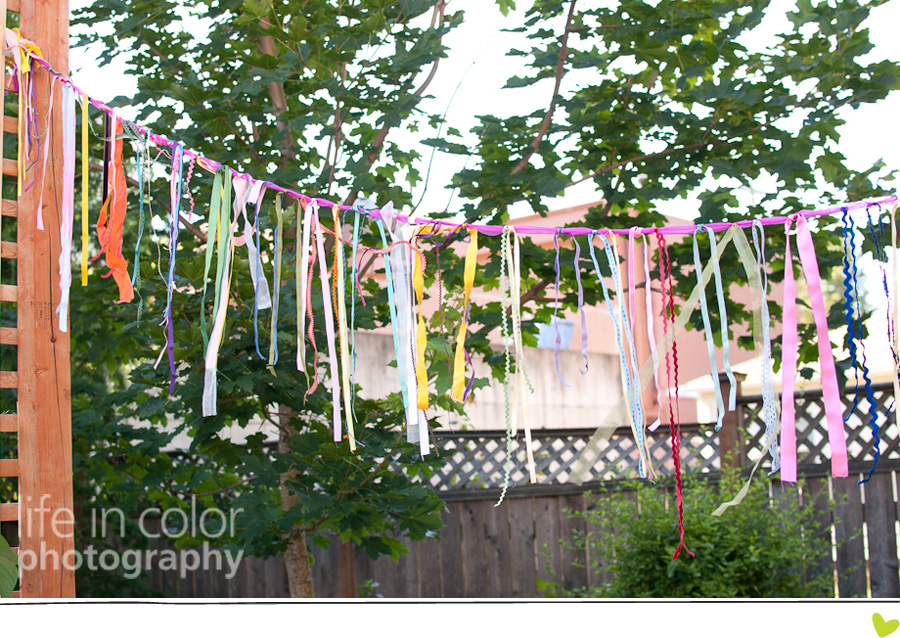 This new garland Donna made with Ribbon Jar ribbon was so awesome (this is only part of it and the picture does not do it justice). My mom helped us figure out the best way to make it. Using a wider organdy worked for the base because when you tie ribbon on it you can still move the pieces around, yet they stay in place perfectly. The pieces that dangle are all about a yard, some a little less. The textures and colors were so welcoming blowing in the breeze and dancing in the sunlight.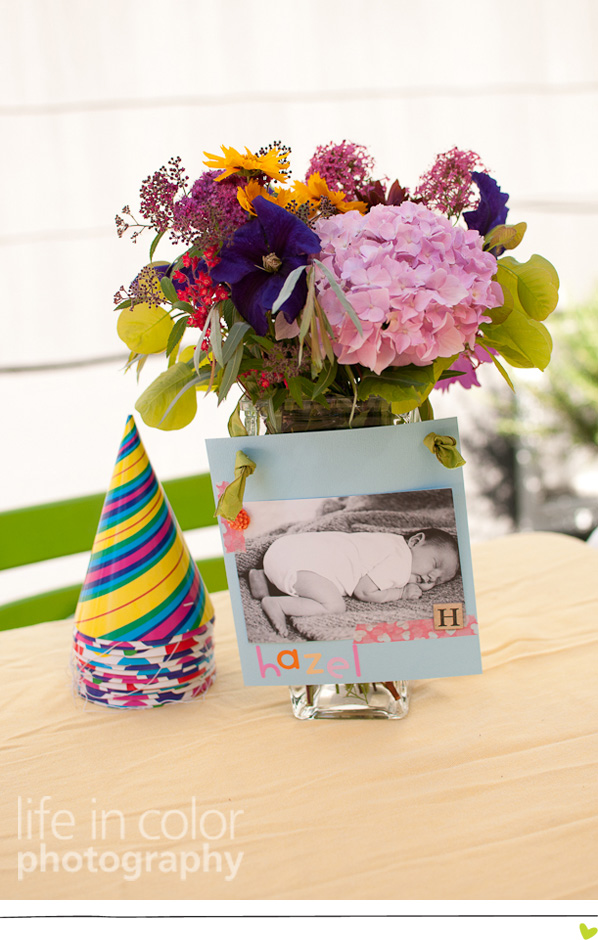 I thought a bouquet would be appropriate for the "no gifts please" party. I put a little picture on the tag from Hazel's first photo shoot (warning that link contains the cutest video of Tuesday that you can not help but watch five times at least).


The party was loosely letter themed so I used my Silhouette to cut out big letters for the kids to color.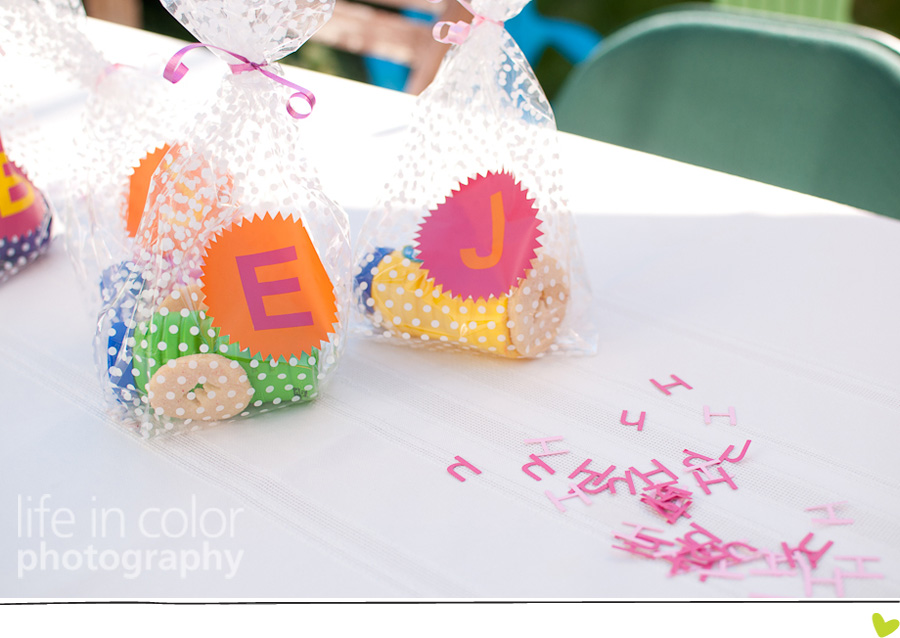 I also used some vinyl (got it here) to make stickers for the goodie bags. Oh and I cut out that little H confetti. I also made Hazel a shirt, I'll show that later in the week.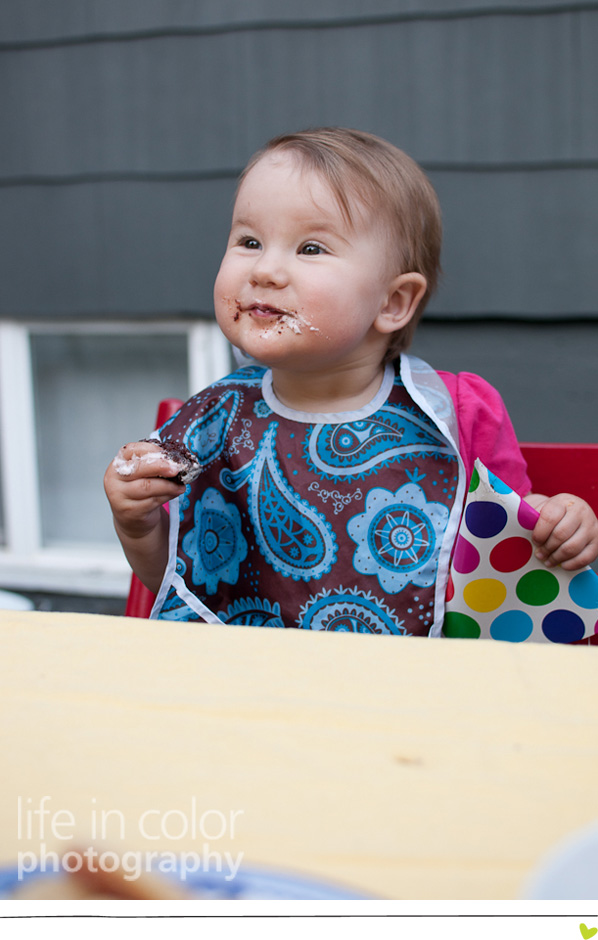 I think Hazel really liked her party. And we loved celebrating with her!


Another family pic! Only Tuesday got a little confused about what we were supposed to be doing and said "happy birthday Hazel!" instead of smiling. 🙂