Last night we went to the fair, for my 31st time. My mom was with me and she saw a tiny little baby in a front pack and said, "that was me when you were only a week old." I still love it as much as ever and I think I'm passing on the love to Tuesday who is a total ride fiend!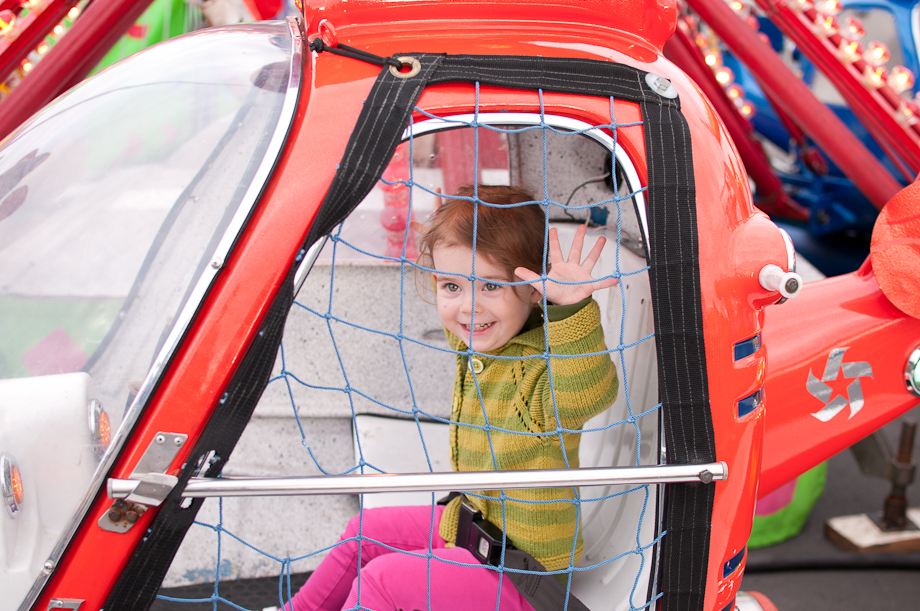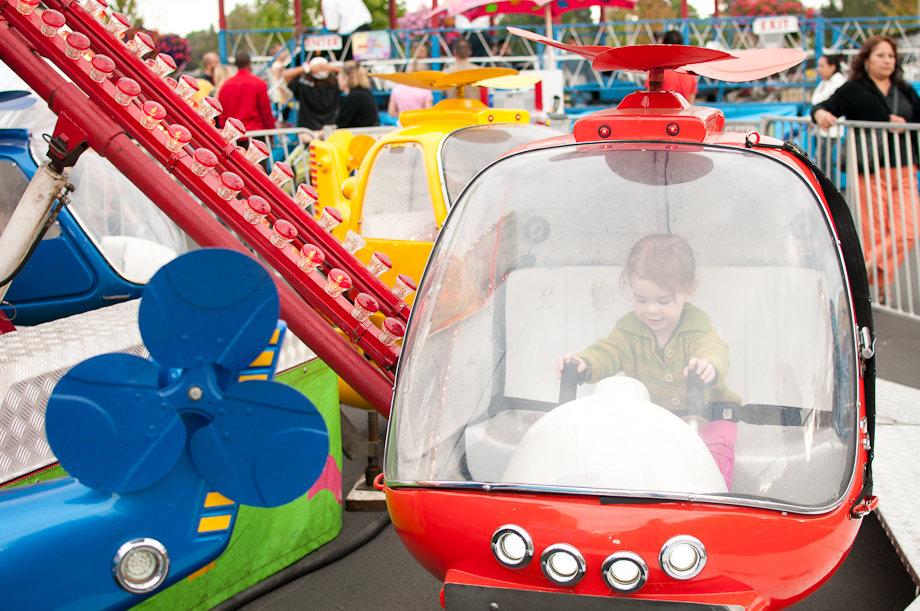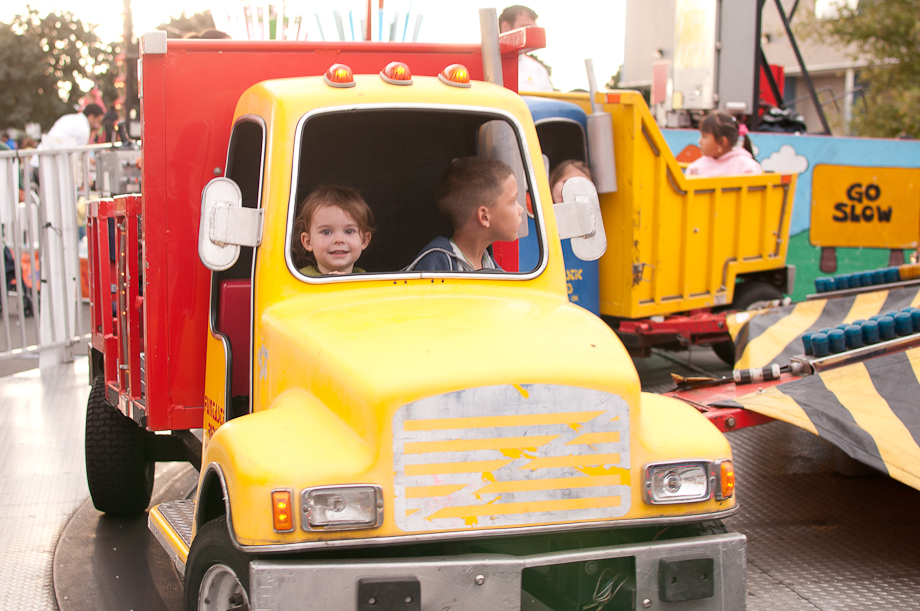 I especially loved sharing a swing ride with her. The classic swing ride is my all time favorite and this mini swing ride is so cute! I fudged a tiny little bit on her height since I was going to be sitting with her anyway. She loved it. And Sciarrino and I tried out the new swing ride (vertigo) totally awesome.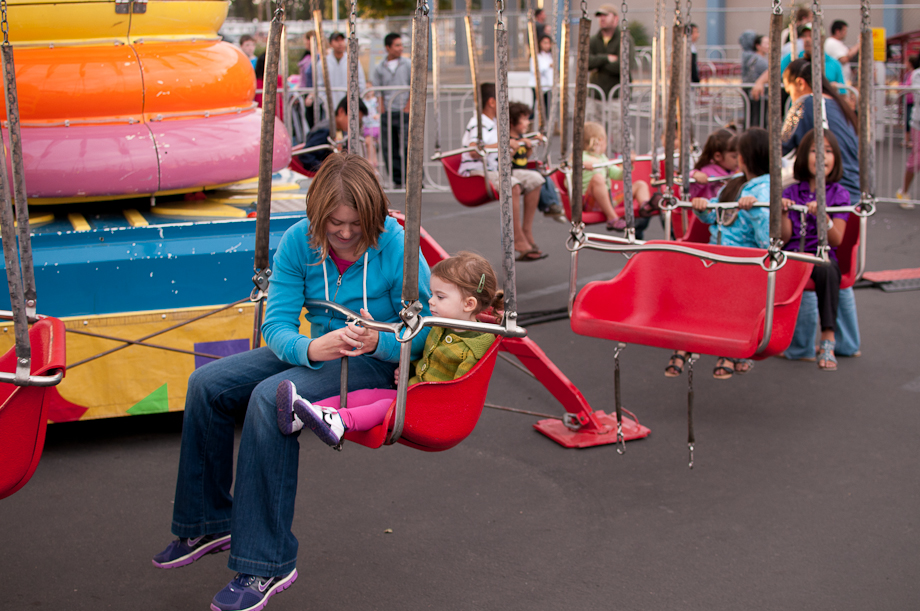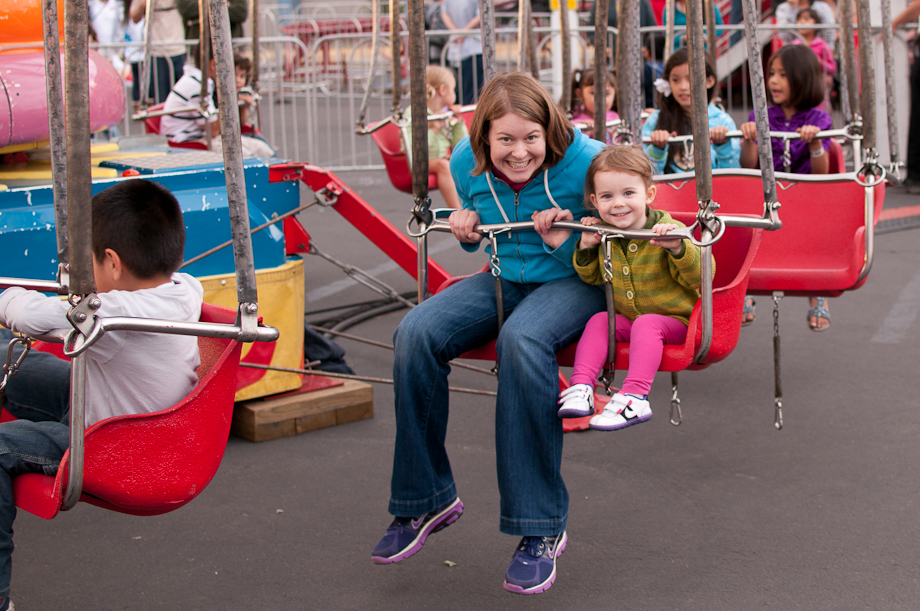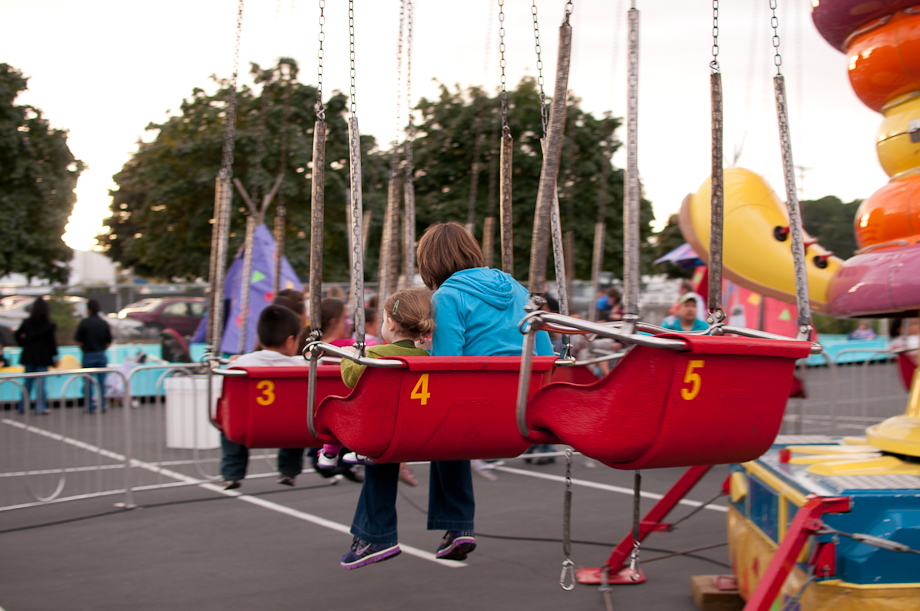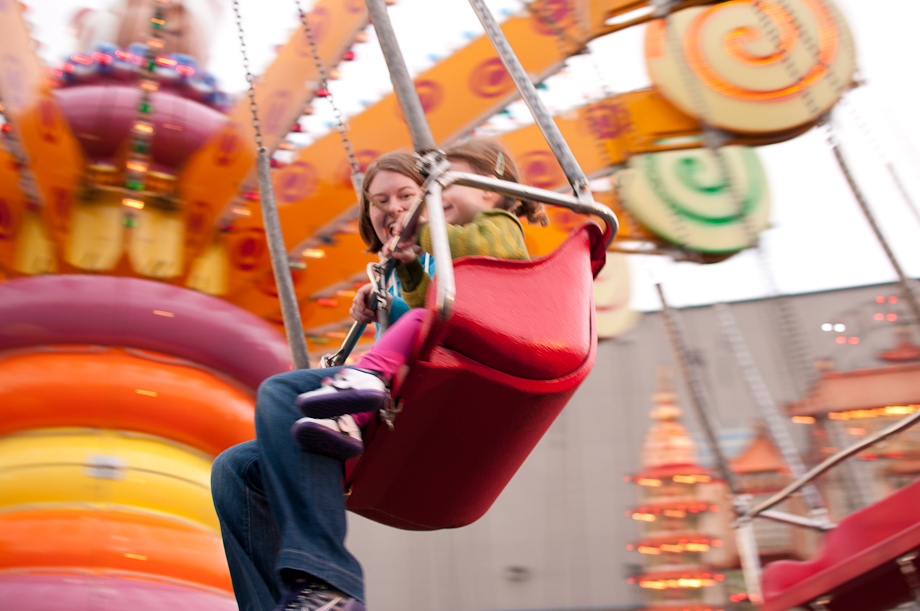 (Bj did such an awesome job taking pictures of us, I love them!)
Plus of course food, friends, and the animal barn. We got locked out of the home economics barn (it closed an hour before the fair which I think must be new), so I might have to go back and check out the quilts and things. One thing I didn't miss, my annual portrait: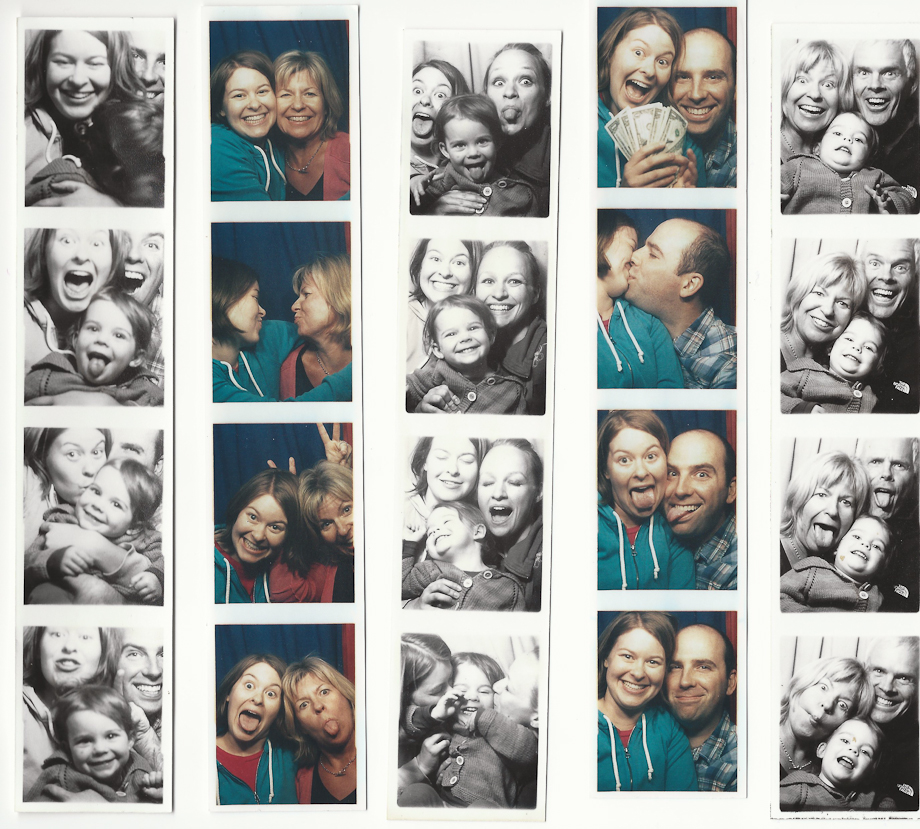 (see 2003-2005, 2006, 2008, 2009, 2010)
Happy birthday to me!