So I was way, WAY too wrapped up in getting my new site launched, finishing up my branding, and going to Disneyland to worry about the start of a new year and all that comes with it on January 1st. Because of where Tuesday's birthday falls (the 10th), I'm thinking this is going to be an ongoing problem. I decided around the new year that I would hold off on goals and dreams for the year until the 1st of February. I think I did pretty well on my resolutions last year. To be fair though, they were pretty easy. I'm giving myself a few challenges this year.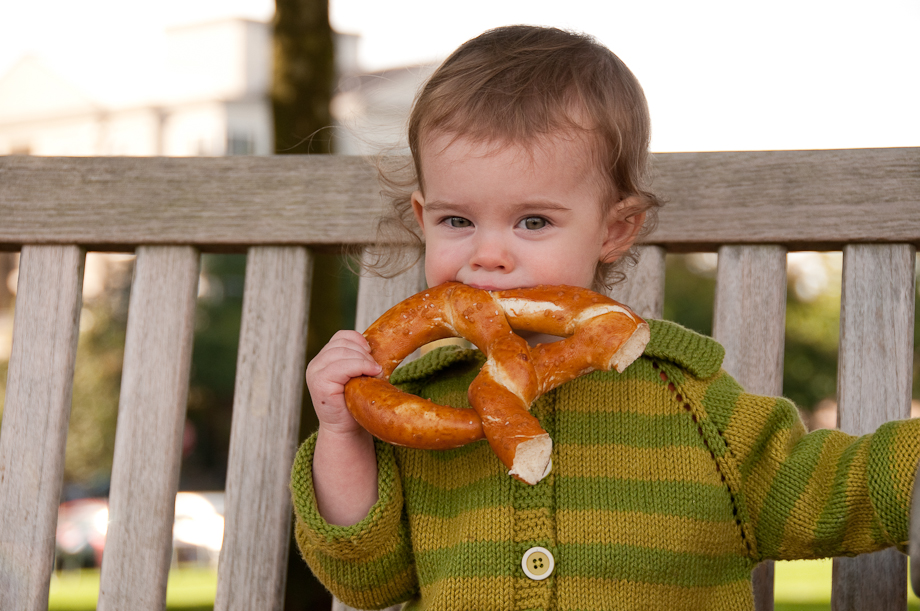 probably not the best lunch ever
–Eating better via meal planning. I was doing so great. I went 9 months without a fast food meal and about 5 without (purposefully) eating high fructose corn syrup. I cut out diet coke way back in August and have not had one since then. I'm having trouble finding a good rhythm to my day lately and eating well has taken a hit (Burger King for lunch today = big unhappy face). I really don't know how to get started on this, I've never been a cook, Bj makes most of the meals. Ideas?
–Walking & working out. I was so up on the shred! I was two pounds away from my pre-pregnancy weight and then I don't even know what happened, I just fell off the wagon. I want to get back out with Tuesday every day like I did her first year. This should be easier since we are not getting any type of winter (boo!!!!) and I need to get back into my yard ASAP. Looking forward to dirt under my fingernails again. Tuesday wants to walk more but gets tired. Oompa was having a 25% off sale and I ordered this tricycle thing with a push bar. I'm hoping it will work for walks to the park vs. taking the stroller or wearing her.
–Recording all the little memories and stories. I'm realizing that if I don't have time to get them down on an actual page I still need to get them down. I'm going to find a little notebook that works for me to record things as they happen so I can have those little gems (like Tuesday needing to know what we did in the potty. Never go to the bathroom and let Tuesday know. She will not rest until she knows if you PEE PEEd or if you POOPED-poop? mama poop? pee pee?). I really wanted to sign up for the LOAD challenge, but I just don't think I have it in me this month. Especially because I'm going to be getting a new case soon.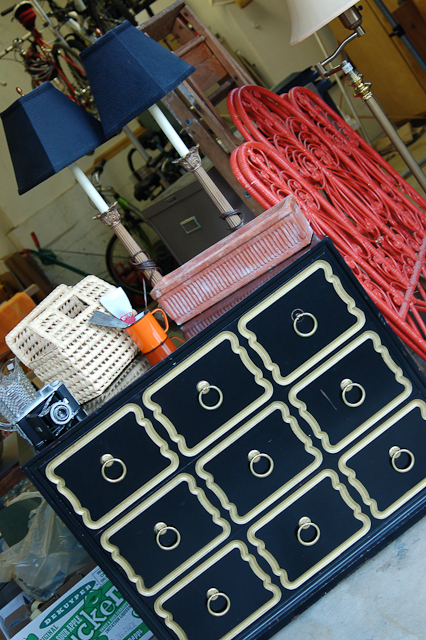 one of my best hauls ever
–Get back into my thrifting groove. It's hard to get up in the morning when you don't get much sleep at night and standing outside waiting for someone to open their garage at 8 am just wasn't my cup of tea much these last few years. Plus Tuesday could only handle so much and I like to be able to jump from sale to sale as needed. I'm going to find someone to watch Tuesday on Friday mornings and get back out there. I have a nice list going of things to look for to share with you soon.
–Set a homeschooling budget. I admit right now the determination of it we get something for Tuesday goes like this: "oooh that's so cute, ohhh I like that, ohhhh we need that." Not really a sustainable practice as she gets older and needs actual activities and equipment. We just invested in some furniture and a nice block set for the basement to start off. I'd like to be able to have her take a few classes if she/we want and to be able to add to our materials through the year (vs. asking for a lot of them for Christmas/birthday). Any homeschooling parents out there have ideas on this? Or even if you don't homeschool how do you budget educational stuff for you kids (when it all can be justified… at least by me!). The plan is to start off with homeschool and see how it goes, but we're bring pretty laid back about it for now.
–Finish updating the blog/SEO stuff. Yuck. But if you clicked on that thrifting link above you'll see it's all wonky. If it's not that means I got to it, yay! Not everything transferred over from the old Life in Color like I thought it did at first. So I have to go through each post one by one and replace photos, fix links and check formatting. I'm also re-catagorizing and tagging as I go so you can find things you're looking for. If you ever notice anything weird or need to find something please, just let me know!
–Sticking to our nighttime routine. Hello, that did not happen tonight. But we have been better and she has had stretches of sleeping through the night (three nights in a row, so far). Helping this I think is the fact that she has drastically reduced the number of times she wets the bed. She was wetting multiple times a night, now it's only once a week. We taught her to yell "mama! papa! potty!" in the middle of the night. It's pretty much the cutest thing ever (she is a horrible "on purpose" yeller, but if she finds a plastic toy camera wedged in her carseat while you're driving prepare yourself for screeches!). I would love, LOVE to get the routine down to an hour. We're at three usually and a ten o'clock bedtime is rough for me because I end up staying up until one to do computer stuff.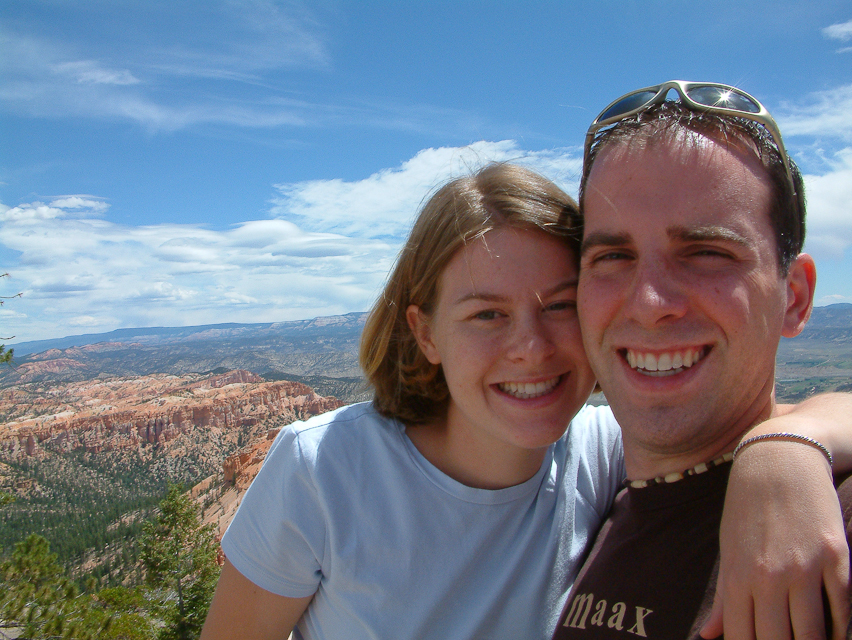 Bj and I on our 10,548 mile road trip right after college, 2004.
–Go camping. Easy. I think it will be awesome. I am going to make this happen this year. Bj and I seriously miss road tripping. Some people want to kill each other in a car. We love it.
If you made resolutions how are they going? Any big goals this year? Oh, and last day to enter the giveaway is tomorrow!