This year for Christmas I wasn't really focused on making a list. I mean I did make lists, but they were more on what I wanted to get for Tuesday rather than what I wanted for myself. That may sound selfless, but don't worry I play with her toys too 🙂 So Bj was left flying a little blind and I was quite surprised to open a laminator one night. In fact I said, "This isn't what's in the box… is it?" Classy, right? It WAS what was in the box. I asked him why he got it for me; racking my brain to think if I had hinted I wanted one. He replied, "Think of all the things you could laminate!" The truth came out that it was a gold box deal on Amazon and cost him $11 (retail price $80.49, but it looks like it's still on sale for $26.31). Of course once I knew I had a laminator (and lots of little laminating pouches) I did start thinking of things I needed to laminate.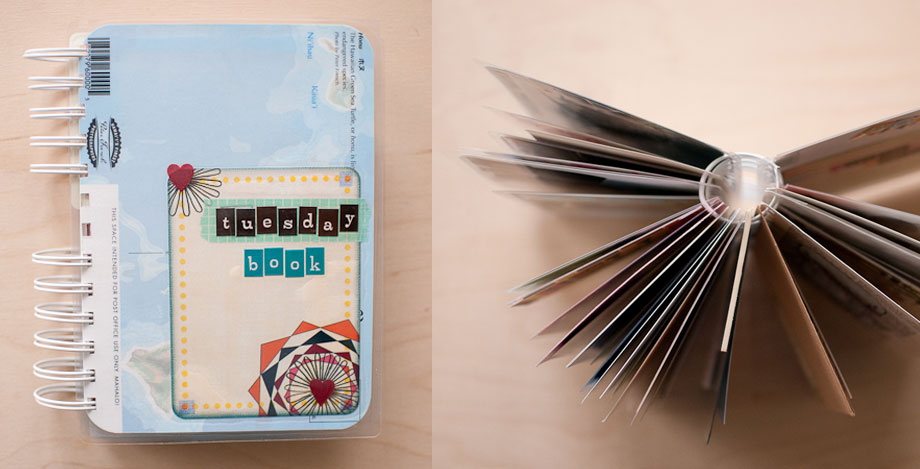 One of them was this book. I stayed up until 2 am the night before we left for California because I was certain Tuesday needed this book for the plane. I had made a little spiral book for her friend for his birthday and she freaked out over the pictures and postcards I stuck in there. I went through my extensive postcard collection, photos we had on hand, and bits I collected at Crafty Wonderland with a mini book in mind. Take a look.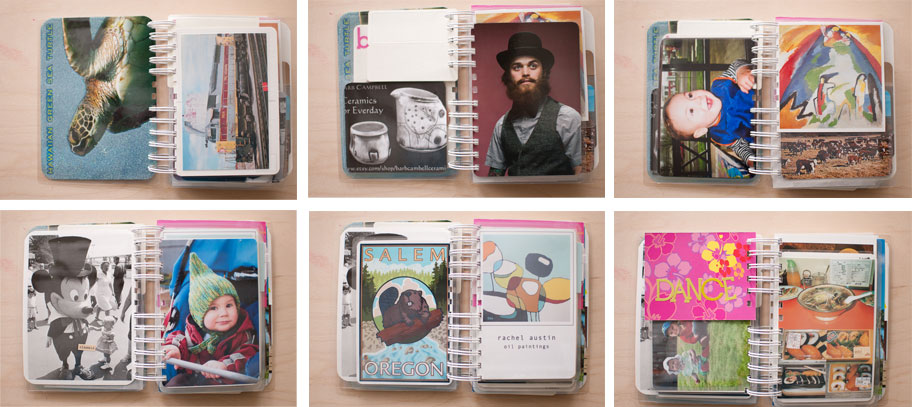 You can see one of the little envelopes I stuck in. Also notice how there are some bubbles. I really don't think this laminator is meant for postcard + photo + stickers. Eventually I figured out that feeding a still warm freshly laminated page through again immediately did help to get a nicer finished product.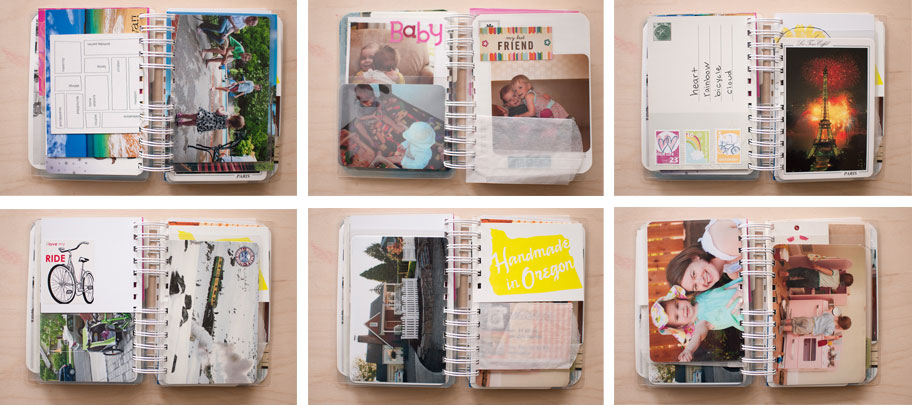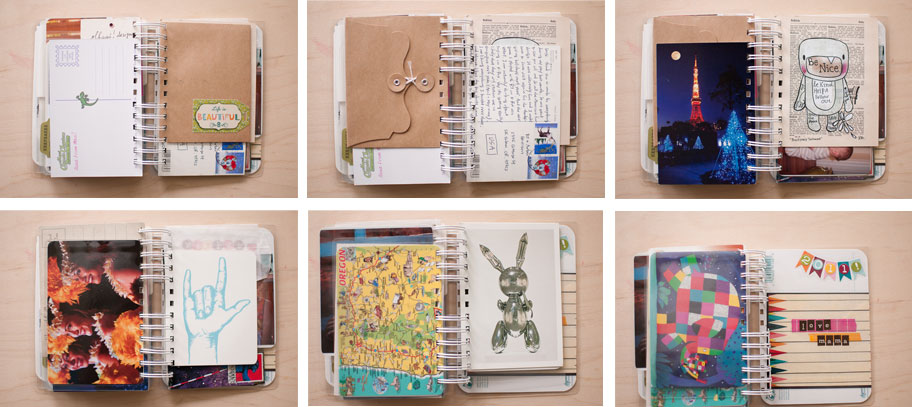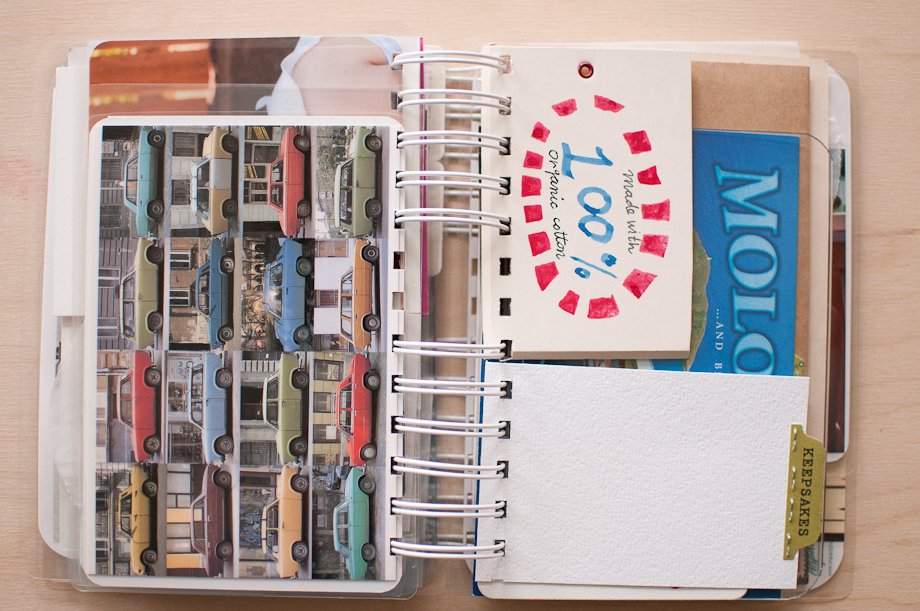 I decided not to laminate everything, so that their would be a variety of textures for her to experience. I used a Zutter binding machine that I basically stole from Sarah. I didn't have the right coils for this so these are ripped from an old calendar and cut with wire snips.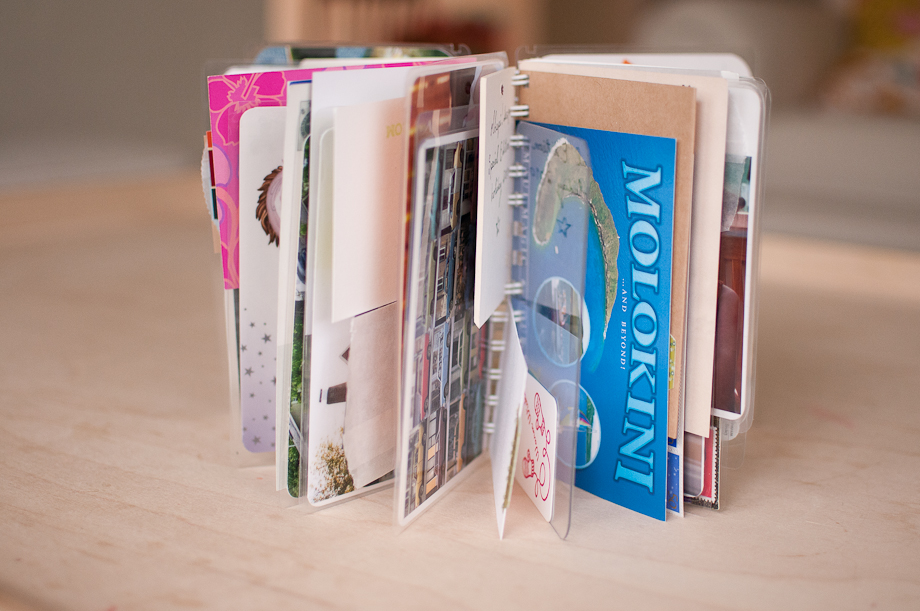 So, did she like it? Oh yes she did my friends, oh yes she did. She still likes it nearly a month later (!). I put it in the backpack thing I made her for a cross country trip and we only get it out for longer car rides. I think that's helped to maintain it's appeal. This is the second mini I've made her (first here) and I want to make more, she is even looking at the first one more now. I think she's really starting to make connections to things she knows. With this new book she'll pick a page and babble about if for a while, asking questions and wanting to talk about it. So cool. Added bonus? Less guilt about my postcard obsession.
And a reminder that today is the last day to enter the giveaway! I'll announce the winners tomorrow.